Movie News from Ireland, Good News from America, WCOOP and More.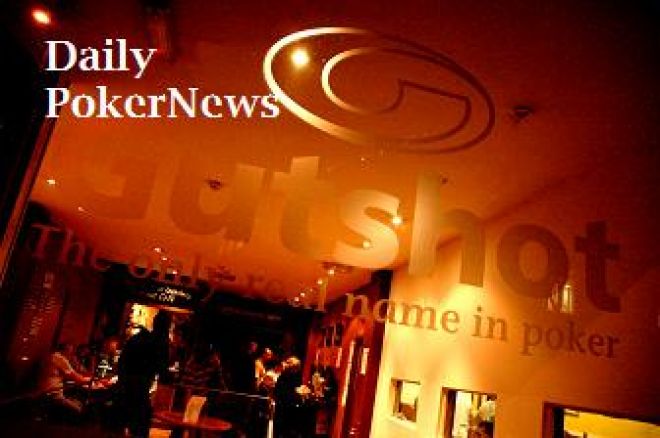 Killarney Festival set for a Documentary
Ladbrokes Poker have announced that their €250,000 guaranteed Irish Poker Festival taking place in Killarney in October will be televised. Not the traditional under the table hole card camera type of show, but in a documentary following the €550 buy-in event, broadcast on Irish station TG4 and subsequent networks across the world, as well as the Ladbrokes website.
Ladbrokes Poker pro Roy Brindley commented "Terrestrial television coverage for this event is excellent news, it is just one more reason hoards of poker players will descend on one of Ireland's most beautiful regions in October. This will be a blend of fun and, with huge money plus European ranking points on offer, some very serious poker playing. With ranking points on offer you can expect those in the reckoning for the 'Player of the Year' title will hotfoot it over from London and the high entry fee events staged there during the preceding days."
You can preregister for the event or qualify for it online at Ladbrokes Poker for as little as $5 all the way up to a $137.50 weekly final which awards travel and accommodation as well as your ticket. With the cameras around make sure you turn up looking your best for the event and pack your 'hello mum' placards.
Pokerstars 'Blog' the WCOOP
By now you will be more than familiar with online 'live updates' or 'blogging' of poker tournaments, such as the world class coverage you can expect from Pokernews at major events like the WSOP. But now Pokerstars are taking one step further to bridging the gap between live and online poker.
As you will know, the World Championship of Online Poker (WCOOP) is set to start again this September on the market leading poker room, with some of the highest buy-ins ever seen online. Not only that, but the poker room will be providing live blogging from all the events from start to finish with a crack team of writers covering the entire series. The railbirds are gonna love it.
Republican Party drop prohibition of online gambling from platformSome brighter news for our friends across the pond today as it seems the Republican party have removed over 100 pages from its draft platform, which includes the prohibition of online gambling which has appeared on the previous two. With the election campaign heating up this is clearly to appeal to as many voters as possible, as currently the Democrats appear to have online gamblers votes.
The Poker Players Alliance were naturally delighted with the news:
"The draft's shortening from nearly 100 pages represents a victory for the Poker Players Alliance, a group that has lobbied to legalize and regulate Internet gambling. The million-member group has spent $1.2 million during the first half of 2008 and members have contributed more than $350,000 to candidates this election year."
Gutshot finally closing its doors?
It appears that after several years of doing battle with the courts, the Powerhouse Sporting Club, formally known as the Gutshot, is set to close down. After running for 5 years and the infamous court battles where they attempted to prove that poker was a game of skill, it has been confirmed on their forum that they will close next Sunday.
Not to be too disheartened though, as by all accounts a new private members club that poker players might like will be opening soon in London nearby. Obviously this place has nothing at all to do with the Gutshot, although it might have a few similar staff, members and games on offer, but other than that completely different.

Persaud tops the European Rankings
In related news, UK player and Gutshot regular Nik Persaud made the final table of the Gutshot Series of Poker Main Event last week, which has nudged him to the top of the European Rankings. Persaud came 6th in the £500 main event which was won by Mark Hayes, who scooped the £12,000 first prize.
This final table moved Persaud above Andreas Krause in the PokerinEurope rankings. Earlier this year he made three GUKPT final tables in 4 months (Which has also put him to the top of the GUKPT rankings) as well as a PLO win at a Gutshot festival which has moved him to the top spot in Europe. Many people including myself are backing him for a major win soon so don't be surprised to see him still there at the end of the year.
He will have his work cut out though, as the European Poker Tour and the WSOPE are both poised to start very soon and both of them had a profound impact on the rankings last year.