RiffMan117 Wins GUKPT Online Festival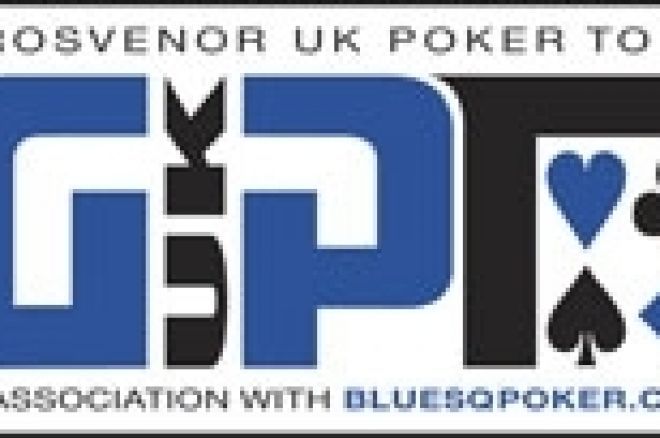 Having qualified for the tournament earlier the same day via a $25 feeder tournament, Curtis gradually built his chip stack throughout the early and middle stages of the tournament and going into the final he was one of the main contenders for the trophy. After over eight hours of play he finally emerged victorious, taking down the $18,495 first prize plus seats into the £3,000 GUKPT Grand Final and the £75,000 Champion of Champions tournament.
The summer blockbuster movie the Dark Knight sees Batman take on The Joker and appropriately Riffman117's arch nemesis in the tournament turned out to be JoeTheJoker (Joe Grech). The two faced each other heads up at the end of the tournament but RiffMan117 stole the final scene as the credits rolled into both of their accounts. Joe pocketed just under $11,000 for second place.
The tournament itself followed the same blinds structure as a live GUKPT event. Players also started with 10,000 chips, as per the live counterpart events, but the blinds levels lasted half an hour instead of the usual one hour that is played on the main tour. The top nine players in all of the online festival events also receive ranking points towards the £30,000 GUKPT Leaderboard.
Weekly GUKPT Trial Tournaments
The deep stack format proved to be very popular with players and as such Blue Square has decided to start running a weekly online deep stack event. Starting on Sunday 17th August at 6pm BST, these $200 + $15 GUKPT Trial tournaments will also give players the chance to participate in an online competition with the same structure they will face if they play in a live GUKPT main event. The only difference will be that the blind levels will last 20 minutes instead of one hour. The winner of each tournament will also receive a free entry into a $250 + $20 GUKPT satellite. Blue Square's Operation manager Jamie Reeve commented
"We get lots of online qualifiers who have never played in a live deep stack tournament such as the GUKPT, so these trials will give them plenty of opportunity to prepare for the live events they have qualified for."
GUKPT Online Festival Main Event Result
$500 NL Hold'em Main Event
Collected Prize Pool: $58,500
Added Prize Money by Blue Square: $10,000
Total Prize Pool: $68,500
Runners: 117
Place Player Prize
1st RiffMan117 $18,495.00
2nd JoetheJoker $10,960.00
3rd DrMarbles $6,850.00
4th L0VEJ0Y $5,480.00
5th ushadup $4,795.00
6th Cottonbud $4,110.00
7th Svenska19 $3,425.00
8th kvista $2,740.00
9th shaan6 $2,055.00
10th teambooth $1,370.00