The Grosvenor GrandPrix is Back, Colclough Now a Full Tilt Pro and More.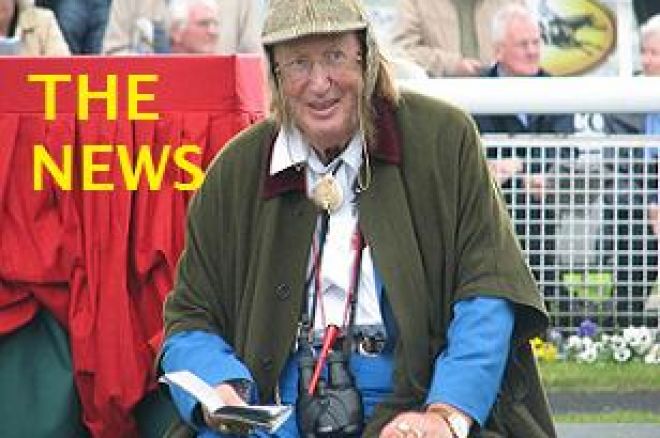 The Grosvenor Grand Prix Returns
One of the most popular stops on the UK circuit has announced a sixth outing on the 30th of October at the Grosvenor casino in Walsall. What makes this festival unique is that it is an entirely Pot Limit main event and the only way to enter is to win your seat online at Blue Square or at a Grosvenor Casino, a full schedule of £50 rebuy qualifiers starting in September is available on the Grosvenor Grand Prix website.
The festival also has a great looking side event schedule between the 28th of October and the 2nd of November. Blue Square are adding £25,000 to the prize pool and the winner of the main event also gets a seat in the GUKPT Grand Final and the winner of any event including side events gets GUKPT ranking points and a seat in the Champion of Champion event towards the end of the year.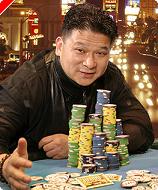 ChanPoker to close down
The highly competitive online poker industry has claimed a casualty in the form of Johnny Chan's poker room ChanPoker, whom announced they will be shutting down on August 21st. Deposits will no longer be accepted and they have stated that withdrawals will be processed in a very quick and timely manner.
A ten time bracelet and back to back main event winner like Chan won't have to look very far if he wanted to put pen to paper on a new lucrative sponsorship deal, speaking of which……
Dave Colclough signs with Full Tilt
UK poker legend Dave 'El Blondie' Colclough is by all accounts the latest star to sign up to Full Tilt Poker as a sponsored player. It looks like the guys at Tilt are recognizing UK Talent after also signing Richard Ashby this week and Julian Gardner earlier this year, who joined Ben Roberts, Roland De Wolfe and the Hendon Mob in the UK stable of players.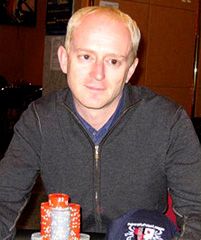 Whoever said poker sponsorship was dead must be eating humble pie at the moment because this year has seen a mad frenzied dash to sign anyone who is anyone in the poker world. Our prediction is that Ben Grundy or Surinder Sunar will be amongst the next UK names to be linked with major poker rooms in the next few months.
Kravchenko Signs with PokerStars
Keeping with the times, PokerStars has added another stellar European player to their roster of the crème de la crème of poker players. Russian player Alex Kravchenko made a name for himself by cruising to the final table of the 2007 WSOP, where he placed 4th for $1.8M. What many people don't realize is he has been crushing tournaments since the late 90's, and his career tournament winnings are over $2.5M! He also holds a WSOP bracelet for winning a Omaha Hi/Lo event.
Joining PokerStars is the pinnacle endorsement for players, and Alex is joining the huge Team PokerStars as the first Russian, and furthest east player. Russian players have been doing excellent for many years in both Europe and America and it is about time 'Stars has signed one on. Claiming the first Russian PokerStars Pro title must be incredibly sweet, as it essentially signifies that Alex is the best Russian player on the planet.
He joins several other notable Euros, and will soon be seen hopping from one EPT stop to another to battle across the felt with the likes of Victoria Coren, Noah Boeken, Marcin Horecki and the rest of the team. We look forward to seeing Alex rock out the stylish PokerStars clothing collection.
UK Poker Players duke it out on Radio 5
Last night BBC Radio 5 Live hosted a half hour show asking the question "Is Poker a Sport?" which boasted a prestigious panel of snooker legend and poker player Steve Davis, the Devilfish, Vicky Coren and…. John McCririck.
Steve Davis once again confirmed why he is not only a snooker megastar but also a genuine poker player with some superb comments and Vicky Coren was also on hand making some valid points about the universal appeal of poker. The Devilfish did create a few chuckles along the way, mainly because of how shamelessly he plugged his own poker room (I forget the name of it) and McCririck, well let's just say he was very emotional and just for a moment I actually forgot that a man that once folded the stone cold nuts on live TV was arguing our cause on National radio. The whole show is available to listen to on the BBC website for the next week.