Barcelona! The PokerStars.com EPT Season Five Guide.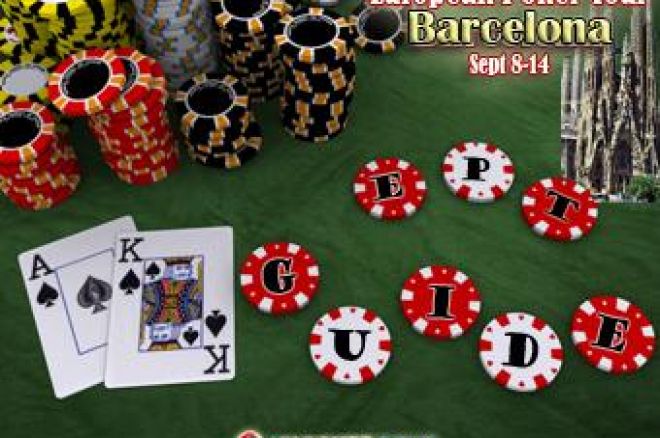 There couldn't be a better place in the world to go to, and for anyone that hasn't been to Barcelona, it is highly recommended you come and visit! This is personally my favourite city in the entire world. With a population of about 1.5 million people, Barcelona is the second biggest city in Spain. It is blissfully located on the shores of the Mediterranean and has a very warm climate. The city is also not that expensive compared to most other parts of Europe, and is much cheaper than the UK. It is easy to find an affordable meal, or do some thrifty shopping if desired.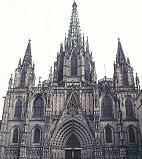 The Basics
The architecture is quite stunning, being a combo of Modernist themes and the famous gothic styles that incorporate much of the core of the city. The main parts to sightsee are the "Las Ramblas," and the "Port Olimpic." Las Ramblas is a collection of streets stretching out over a kilometre long. The main strip is essentially a large promenade filled with shops and restaurants that connects the Christopher Columbus monument to the Placa Cataluña. This walk must be made by everyone that visits. The other awesome part of town is The Port Olimpic, which was built in 1992 for the Olympics. This is the part of town that the casino is in. It is a very posh area bordered with amazing beaches and filled with trendy bars, shops and other amenities.
There are also several amazing cultural experiences to be had in Barcelona. Try going for a walk in the Park Guell or take a day trip to the lively Ciutadella Park (has a zoo). The gothic architecture in the Gothic parts of town is also not to be missed. It is always a wonderful idea to take the mind of poker for a day and explore new places see some history. I would especially recommend it if anyone is tilting.
Food, Women and Wine
Barcelona is filled with a bustling ambience. Electricity crackles the air throughout the bars and clubs. This energy is complemented by world class restaurants and shopping. Great people are attracted to this city, making it a really spectacular place to experience.
I have many EPT pros for friends that enjoy the finer things in life, so luckily for the readers (and myself) I get some A+ recommendations for food and fun.
For restaurants, try some worldly food at El Japones Del Tragaluz or Thai Gardens. For authentic Spanish fare I would go to Los Caracoles (make reservations). There is a good chance you will run into some of the pros at any of these places during the EPT Barcelona, but don't be limited to these three as there is an endless amount of compelling restaurants in this city.
I also consulted with a few experts in international night clubbing hot spots. They unanimously agreed that the two best nightclubs are Catwalk and Opium Mar. Like any place in Europe there are many bars and hole in the wall type character establishments varying in style, so for the non-clubbers there are many great alternatives. Just look around, or ask us for more places in our forum.
Beaches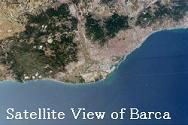 The beaches are second to none in Europe. They run alongside the entire city, and the Casino is as close to the beach as it gets. There are 7 official beaches in Barcelona, and all the beaches are topless or nude beaches, so don't be surprised to see lots of nakedness. Be sure to bring enough sunscreen and appropriate attire. It is also recommended to show some class and not take pictures or videos. What happens in Barca stays in Barca! Ole!
As far as beach recommendations go, I can only recommend them all. The beaches by the casino are the trendy beaches, and stuff is more expensive. Moving out of town a bit down the coast can yield some private hotspots to enjoy with friends or family.
EPT Barcelona Facts and Schedule
This has been the starting point for each season for the last four years, and the Main Event has gotten bigger and better every time. The prize pool has gone from €229,000 in Season One all the way up to last year's pool of €4,181,100.
Last year was the record to date of 543 players in the Main Event, and this year it should break that. The Gran Casino Barcelona will be the host to around 600 players making up a prize pool of close to €4.8 million. This event will be great as per the usual, so book your tickets soon if you don't have them. The casino itself is an excellent facility with several great restaurants inside. It is right by the beach boardwalk and other features of the Port Olimpic.
This is the schedule for the entire series of tournaments:
Monday, September 8th
17:00 Super Satellite EPT Buy-in: 200 € + 20€ Rebuys + Add-on: 200€
21:00 No Limit Hold'em Buy-in : 1.000€ + 80€ (2 days)
Tuesday, September 9th
17:00 Super Satellite EPT Buy-in: 200 € + 20€ Rebuys + Add-on: 200€
Wednesday, September 10th
15:00 EPT Main Event Buy-in: 8.000€ + 250€ Day 1A
Thursday, September 11th
15:00 EPT Main Event Buy-in: 8.000€ + 250€ Day 1B
Friday, September 12th
15:00 EPT Main Event Day 2
Saturday, September 13th
15:00 EPT Main Event Day 3
18:00 No Limit Hold'em Buy-in: 2000€ + 100€ (2 days)
Sunday, September 14th
16:00 EPT Main Event Final Table (8 players)
16:00 No Limit Hold'em Buy-in: 500€ + 50€
Barcelona is one of the most beautiful places on the planet. The chill vibes, the scenery and the food make it unforgettable. This is the one stop on the EPT that nobody should miss!
I hope this has been a pleasing bit on the upcoming EPT Barcelona for activities and tournament info. Tune in next week for our advice on EPT stop #2 which is the EPT London. This is our home turf event! For more information on the EPT go to the Intro to the EPT Guide Season Five.