DTD Announce Anniversary Cup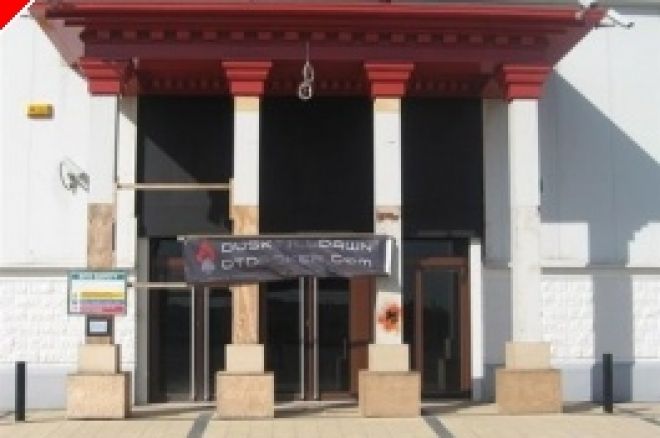 To celebrate their one year anniversary, Dusk Till Dawn will be hosting the DTD Anniversary Cup - a festival with a range of events between £100-£1000.
Has it really been a year (well, not yet but nearly)? To mark the occasion DTD will be holding one of the most generously structured main events you will ever see in the UK for a buy-in of £1000+£60. The 4 day event will have a 20,000 starting stack and an amazing 120 minute clock – so no excuse for going busto with ace king in the first hour.
The festival also has a rare Seven Card Stud freezeout along with a number of exciting looking side events; the full schedule is as follows:
WEDNESDAY 3RD
8pm £50 + £5 No Limit Rebuy Super Satellite for seats into Main Event 2000 chips, 2 x 30 minute rebuy levels then 24 minute clock
THURSDAY 4TH
2pm £1000 + £60 No Limit Freezeout Main Event (4 day event) 20,000 chips, 120 minute clock, 5 levels played
FRIDAY 5TH
2pm Day 2 Main Event, 5 levels played
5pm £30 + £5 No Limit Turbo Super Satellite for seats into £300 event
8pm £300 + £30 No Limit Freezeout 10,000 chips, 45 minute clock (2 day event)
SATURDAY 6TH
2pm Day 3 Main Event, 5 levels played
3pm Day 2 £300
6pm £200 + £20 No Limit Freezeout 7500 chips, 45 minute clock (2 day event)
SUNDAY 7TH
2pm Final Day Main Event
3pm Day 2 £200
4pm £150 + £15 Seven Card Stud Limit Freezeout Sponsored by Poker Europa 5000 chips, 40 minute clock
8pm £100 + £10 No Limit Freezeout 5000 chips, 30 minute clock
Don't forget DTD is holding a deepstack festival this August bank holiday weekend which includes a £100 scalp event, a £500 main event and a £200 PLO competition , as well as many more.