Dennis Phillips Portrait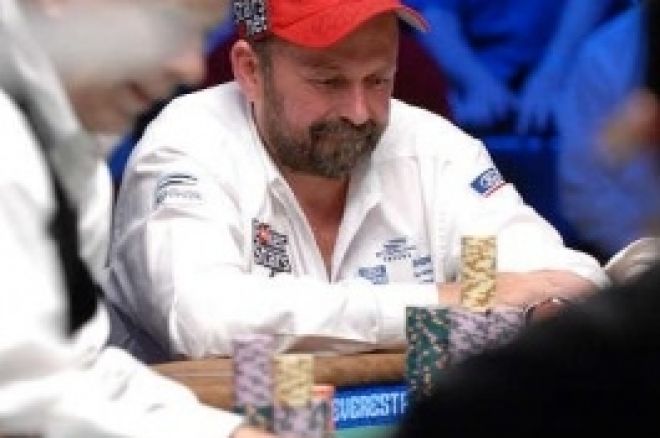 Until about 2 weeks ago, the name Dennis Phillips, in connection with poker, was pretty much unknown. Now that he is the chipleader of the final table of the WSOP 2008 Main Event, the whole poker world is talking about him. In November we will find out whether or not he can convert this lead into the win, but until then we would like to tell you a little bit more about this 53 year old from St.Louis/Missouri.
His regular life as a customer consultant for an express company in St. Louis might forever be a thing of the past now. Until now, poker had only been a hobby for Phillips. Never had he thought of becoming a poker pro, although he was known as a regular tourney winner in Harrah's Casino in St.Louis. Then came the success at WSOP Main Event, something Phillips would have never expected. It was an attempt, that turned out pretty good.
Everything started in Harrah's Casino in St. Louis, where the poker fan played a $200 Satellite for a WSOP ticket. He won the satellite, secured his Main Event ticket, and even took home some prizemoney as well. In that sense, Phillips is basically playing a freeroll with a nice payout. He could have not afforded to buy himself in directly. He was also very surprised about the coolness of many of the Main Event participants, to whom $10,000 didn't seem to mean anything.
Before playing the Main Event, his total tourney winnings for international tournaments amounted to $4,578, both of which were WSOP Circuit Events in Tunica. Back then, in September 2007, he played 2 Events. The first one was Event #11, $550 No Limit Hold'em, where he came 9th and won $2,386, and the second one was Event #14, again a $550 No Limit Hold'em tourney, where he came 7th for $2,192. As you can see, Phillips doesn't exactly have a lot of experience in big tournaments.
But his nerves seem to be up for the task. At some point during Day 2b of the Main Event, Phillips was down to just over 22K in chips, but only two hours later he had brought his stack back up to over 200K.
Maybe it's his humility that makes him stay so cool. Although his place at the final table has already made him into a millionaire, he is not thinking about quitting his job. Only a few days after securing his place at the final table of the Main Event, he was back at work, back to leading a regular life, not once thinking about retiring or living a life in luxury. Of course I'm going to keep on playing poker, but I'm going to keep my job," Phillips told PokerNews TV.
He will need to be patient for a little while, seeing as the final table will only commence in November, but the chipleader would've liked to just keep on playing at the time. "I'm so excited right now, I could play on without a problem. It's been great here and it's been going really good for me, I would love to keep on playing, but I understand that the they want to draw out the suspense. I don't really mind waiting until November."
Phillips might still need some time to realize that he has reached the final 9 of the WSOP Main Event, leaving 6,835 players behind him along the way. Should the American actually win the event, he can look forward to an unbelievable prizemoney of $9,119.517. Reason enough to really prepare for this difficult task.
Here are, once more, the payouts for the final 9:
1. Place: $9,119,517
2. Place: $5,790,024
3. Place: $4,503,352
4. Place: $3,763,515
5. Place: $3,088,012
6. Place: $2,412,510
7. Place: $1,769,174
8. Place: $1,286,672
9. Place: $900,670