UK PokerNews – The Community Happenings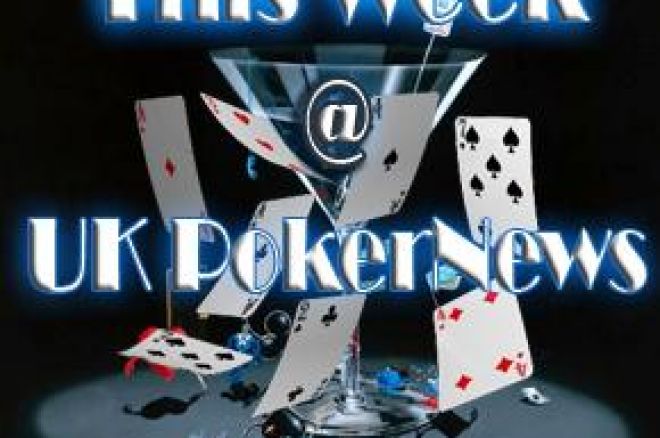 Good evening UK. It is week two of the UK PokerNews Crew in full effect. This week has been a good one for everyone around here, and we hope all of you are readers are doing splendid. It is hard to believe that summer is already ending, and September is fast upon us. Time flies when you're having fun!
There are a couple great forum topics ongoing at the moment. There is our super poster Davega who is going through a PokerStars Hand History featuring the play of Carlos Mortensen in the WCOOP several years ago. It is a $1000 shoot-out event, that he came 5th in for $30K. There are some good examples of how a world class pro plays poker, so you definitely want to have a look if you enjoy sit and goes or shootouts. This is the link Mortensen WCOOP Hand History. Speaking of $30K wins, one of our posters, and Dutch forum mod of the year 2007 Vanky final tabled the Sunday Warm-up and came 5th. He has shared some hands from this triumph in this topic.
Lots more activity in the forum overall, so if you are one of the many lurkers, feel free to stop lurking and say hello. There are PokerNews 4 Fun Tourneys every Friday with a new bounty going down on a random player. These tournaments are a good chance to play in a friendly and competitive environment, and be able to dissect strategy later with some of us solid online players.
The PokerNews brand is getting stronger. We are doing something incredible for our players for the month of September. There will be a Freeroll EVERY day of the month on various sites. Many of these Freerolls will award huge paydays or trips to the PokerNews Cup Australia in October. All of the sites involved have some requirements to get in, but they are truly easy and practically a formality. It is also a good idea to take advantage of all the subsequent bonuses you will get from the rooms and us. PokerRoom is a good example of a room that you may not have an account on, and that will hook you up large in the next month. Seriously, what more is there to say then you can play in a Freeroll every day of September just because you register a new account via our links. If we have some trip or Freeroll winners from the UK site, we want to hear about it in the forum.
Lastly, thank you for all the feedback from everyone. We really appreciate it, and encourage people to get involved in the UK PokerNews community. In the future there will be Freerolls, special promotions, more leagues and other great things to happen for our community.