Lots of Poker News. WSOPE Details emerge and more!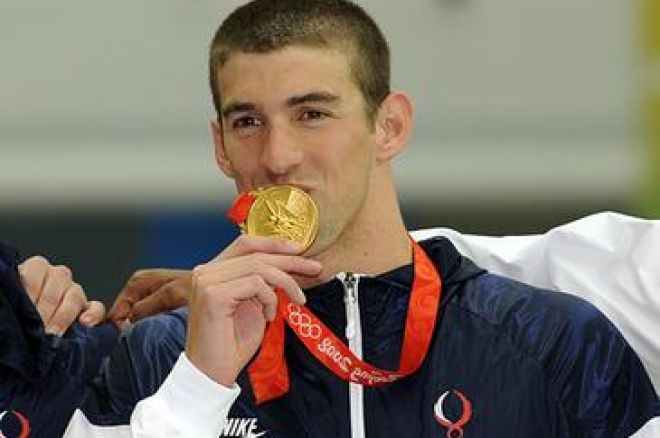 Betfair reveal more information about the WSOPE
Betfair Poker have had representatives answering questions on public forums about the upcoming WSOPE next month in London. They have confirmed that you can now preregister for any of the events on the schedule and enjoy the perks of being a Betfair registered player by emailing WSOPEregistrations@betfair.com.
They have also given more details about the side events, which they are now running online qualifiers for. Event 1, the £1,500 NL HE event could be one of the biggest fields of the year and you can qualify for $100 +$5 in a freeze out on Monday 25th of August and 1st of September at 20:30 UK time. The £5000 PLO event also has a satellite on 1st of September at 20:15 UK time, a $100+$5 PLO rebuy.
Genting Stanley announce the Second Chance £100,000 Poker Classic
The Star City Casino in Birmingham will be the venue for this very exciting looking tournament at the end of October. A £500+£50 main event which will be guaranteeing a £100,000 prize pool which starts on the 1st of November. There are also a number of side events including a £100+£10 PLO event on the 31st of October.
You can qualify online for this festival at circuspoker or live at any of the Genting Stanley casinos across the country. Alternatively you can buy in directly, all of which can be done at the 100ktournament.com website.
SkyPoker to received GamCare Training
Sky Poker have elected to roll out GamCare's interactive training courses to all of their betting and gaming staff. GamCare is the UK's authority on problem gambling and provides support and counseling services to people with gambling addiction. They have helped introduce a number of socially responsible initiatives to online gambling providers, including 'self exclusion' options.
Andrew Poole of Gamcare commented "We were very pleased to see Sky Betting & Gaming launch our online training courses. Their investment in training reflects how seriously Sky is taking its social responsibilities and how they are working hard, together with others in the industry, to help counter problem gambling in the UK."
Richard Flint of Sky Betting added "The training allows us to continue building our culture of responsible gambling which is so fundamental to the way we do business. I am pleased to say that our customers recognize this. Over the past year we have been asking our customers whether they think we are socially responsible and to date our customer surveys show that 96.3% say we are."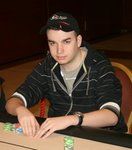 Moorman1 Running Hot
Last year we were raving about a UK player being able to come close to the top ten in the overall online poker rankings, this year he seems ready to take on the world. Chris 'Moorman1' Moorman is having an amazing year, which includes winning a Pocketfives Triple Crown twice in the last month, taking his total tally up to five. The triple crown is awarded when a player wins three tournaments in a week on three different sites, with at least 100 players and at least a $10,000 prize pool.
Last week he managed to take down tournaments on Pokerstars, Mansion and Full Tilt and also has managed around $100,000 in cashes this month alone (As well as cashing at the GUKPT Luton this month). Maybe most impressively, however, was his final table in the FTOPS HORSE event, which he made despite admitting that he had barely ever played some of the games on offer. He currently sits in 2nd place in the overall rankings in the year and here is hoping he can go one better by the end of the 2008.
[B]Asian Poker Tour invites Phelps
Following his spanking of just about every major swimming event at the Olympics, Michael Phelps has been quotes as being a big poker fan who fancied a shot at the WSOP sometime soon. Jeff Mann, of the Asian Poker Tour, has officially invited Phelps to participate in their $1.5 million guaranteed event in Macau next week, just round the corner from the Beijing Olympics (give or take 1000 miles):
"Some have said you are a 'human dolphin' but we're keen to know if history's greatest swimmer is really a fish. You may have feet that can reach angles others cannot to give you the ultimate swimming technique but just you wait until you've got sharks like Vegas poker legend Doyle Brunson chasing you. We'll see how fast you really are then when they smell blood - get some flippers on those size 14's!"
"Don't bring your goggles, bring a pair of sunglasses – dive in at the deep end and we would love it if you showed us your hand. You've almost certainly got more chance of making good money from our $1,500,000 prize pool than securing any commercial deals! Your homecoming to a delirious country can wait."
Whether Phelps will join them so soon after making history at the Olympics remains to be seen, but we would warn to be careful what you wish for. When you are running hot you are running hot, whether it's in the pool or at the poker table. Having said that if he wants to bring some of the $1 million he is reported to have been awarded for winning 8 gold medals this year, I'm sure the poker community won't mind that much.