Betfair 'Completely Nuts' $100k Promo Won - Already!?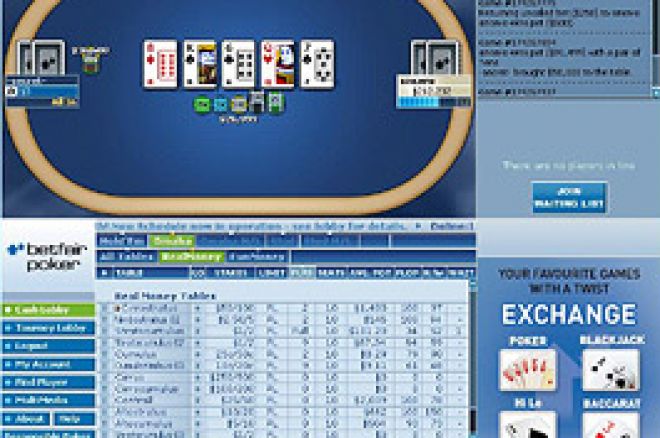 It seemed a hard enough ask, win the Betfair Poker Annette $20k guaranteed and a $6k or 5k guaranteed tournament in the same month and you walk away with $100,000.
So they were probably not expecting someone to do just that on the very first day.
But that is exactly what redmist1 did on August 1st, when he won the $20k and the Nuts $6k on the very same day. From Gateacre in Liverpool he has been a Betfair player since 2005 and is a regular winner on the site. He intends to spend some of his winnings this weekend in Viga when he will be visiting the local card rooms with friends. He is also going to try and qualify online at Betfair for the WSOPE Main Event when he gets back.
Speaking about the win head of poker Bruce Stubbs commented
"This is by far and away the biggest online prize we have ever given away. I am delighted it has gone to a loyal Betfair Poker supporter in redmist7 and wish him all the best in the future. We hope to see him at the World Series of Poker Europe event in London later on the year to see if he can transfer his online skills to the offline world."
The Completely Nuts promotion is no longer running at Betfair Poker but you can still win a fortune thanks to those nutters at Betfair by qualifying for the WSOPE this year and taking home a cool million in London.