Gear up for some Bank Holiday Poker, and more great news.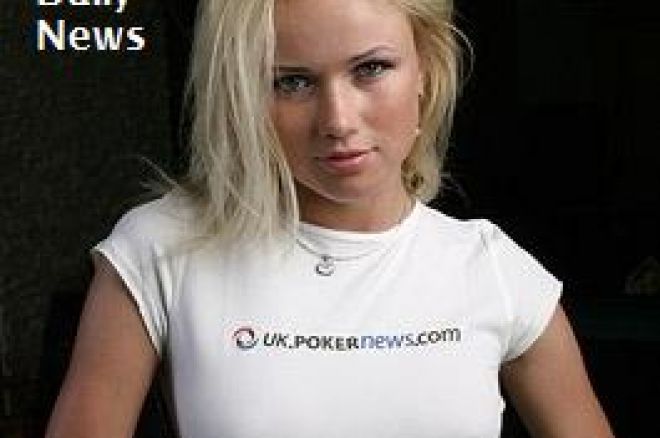 Bank Holiday Festivals start today
What better way to spend the extended weekend than to lose all your money to some muppet that can't fold a flush draw? Yes the bank holiday poker festivals have started and you can avoid your loved ones for the entirety at one of the following events.
We've already mentioned the Gutshot Series of Poker this week and the juicy schedule that culminates in a £500 deep stack event. Don't forget that you have to be a member or with a member of the Powerhouse Sporting Club to attend.
If you fancy a weak attempt at getting a tan and a donkey ride of a different type, you can go to the 2008 Beach Break at the Rendezvous Casino in Brighton. This starts tomorrow with a satellite to the main event and a £150+£15 freeze out. Saturday sees a £200+£20 freeze out and the £500+£50 main event begins on Sunday and finishes on Bank Holiday Monday, which also has a £50+£5 rebuy event.
Finally Dusk Till Dawn start their deep stack festival today with a £110 scalp event at 3pm and a £50 satellite to tomorrows £500+£50 deep stack main event. Saturday sees a familiar £300+£30 freezeout and Sunday is a busy day with a £110 double chance event and a £200+£20 PLO event. Finally Monday sees a £85 freezeout and the culmination of the main event.
PartyPoker qualifiers for WPT North American Poker Championships
Daily qualifiers are now running on Party Poker for the WPT North American Poker Championships in Niagara Falls, Canada. The main event which will start on October 10th will be giving a prize of over $1 million to the eventual winner.
You can win your $13,000 package, which includes travel, accommodation and spending money, from as little as $1 all the way up to the weekly $640+$40 main even qualifier on Sunday's at 17.05 ET with two places guaranteed each week.
A PartyPoker.com spokesman said, "Everybody gushes about the Fallsview Casino and the breathtaking location. Combine this with the excitement of a world class field and top notch prize pool - it makes the WPT North American Poker Championships a fantastic proposition!"
Money added to the International Poker Open
Last year the International Poker Open was one of the shock events on the poker circuit, as this relatively small buy-in event attracted over 1000 players making it one of the biggest tournaments ever held outside of the WSOP. This year the €150+€15 no limit hold'em event is back on October 17th to 19th at the Regency Airport Hotel in Dublin.
Boylepoker have already added €20,000 to the prize pool and have confirmed they will be adding a percentage of the rake paid by players who pre register for the event. You can buy in direct or qualify only on Boylepoker and this is a great value event that is perhaps a great way to prepare yourself for a huge event like the WSOP main event next year.
World Headsup Championship looking for a sponsor
One of the most prestigious tournaments in Europe, the World Heads Up Championships in Barcelona, looks all set to go ahead from October the 20th. Despite being able to guarantee broadcasts in Spain, Germany and on Sky Sports in the UK, they have been unable to lock in a sponsor for the event, which appears indicative of marketing departments of poker sites having to tighten their budgets.
Last year's World Headsup Championships was a resounding success for the UK, as Ladbrokes Poker pro Jeff Kimber was crowned champion in the final against another UK pro, Dan Carter. This year Ladbrokes Poker will be holding online satellites to this event.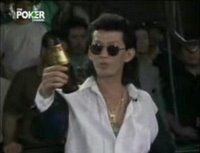 Scotty apologizes to the fans
The $50,000 HORSE event has recently been televised on ESPN and is available to watch on Pokertube and the fans were shocked at what they saw. It has to be the most bad natured table ever televised, mostly down to the seemingly drunken antics of eventual winner Scotty Nguyen. Scotty was trash talking heavily at the final table, mainly with his eventual heads up opponent Michael Demichelle, but also with other players and even the cocktail waitresses.
Since the airing Scotty has apologised to his fans on a public poker forum. The reason he gave for his behaviour is that in the same event last year he let another player (Whom we understand to be Philip Helm...) get under his skin in the main event and believes that is what cost him victory. This time round he says he didn't want that to happen again and as a result, zoned out the fans who were watching in order to play his best game, which is his explanation for his behaviour.