WSOP 2008 Main Event Day 6: Tiffany Michelle last Woman standing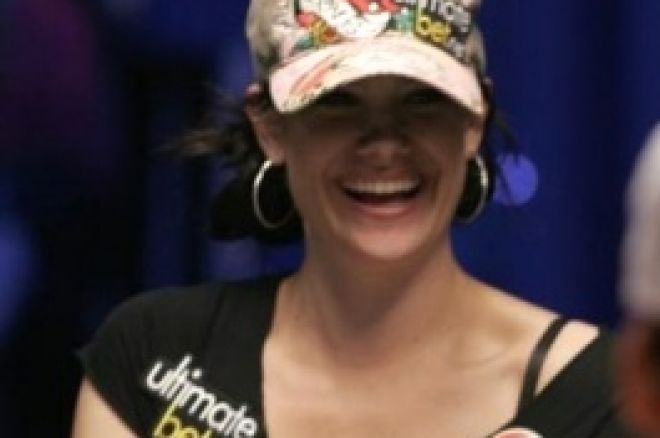 Mark Ketteringham went in to Day 6 with a comfortable chiplead (5.8 million in chips), while Phil Hellmuth started as one of the low stacks (700K). As we had reported yesterday, Hellmuth had received a 1-orbit ban at the end of Day 5 as a result of inappropriate behaviour towards a fellow player, which would have seen him lose 81K (just over 11% of his stack) within the first orbit of Day 6. Luckily for Hellmuth, the penalty was overturned by WSOP commissioner Jeffrey Pollack earlier that day and Hellmuth was allowed to take his seat when the first hand was dealt.
David "Chino" Rheem started off the day with a lot of aggression, playing every hand he got dealt for the first 30 minutes and doubling his stack from 2.5 million to 5 million chips. One of these hands was against Bob Whalen, both players seeing a flop of



, following a preflop raise and re-raise. Whalen bet 450K before Rheem pushed his entire stack into the middle. Whalen called and showed


, while Rheem had been caught with his hand in the cookie jar, tabling


. But it seemed to be a good day for Rheem after the

appeared on the turn, giving him his second pair. The river showed a

and Whalen was the first player to be eliminated. After the hand Rheem commented "You know, sometimes when you get your hand caught in the cookie jar, you get a cookie."
After Lisa Parsons busted in 76th place when her pocket J's lost to Owen Crowe's pocket A's, PokerNews' own Tiffany Michelle was officially the last woman standing in this year's WSOP. At that point she was sitting on a healthy stack of 3.4 million in chips.
About 90 minutes into the day, Day 5 chipleader Mark Ketteringham took a massive hit after getting involved in a 3-way pot with Gert Andersen and Sean Davis. The flop showed



, Andersen checked, Davis bet 200K and both players called. The turn brought the

and after Davis bet out 900K, Ketteringham went all in and both players called. Ketteringham showed


for top 2 pair, Davis showed


for a set, but Andersen had them both crushed with his


, giving him the nut straight. The river blanked with a

, Sean Davis was eliminated, Andersen won a massive pot of over 7 million, and Kettering had now fallen under the 1 million chip mark.
Victor Ramdin's Main Event ended in 64th place after he had pushed his shortstack all-in with


. He was called by Garrett Beckman holding


, who took down the pot after hitting his set on the flop. The last Dutch man standing, Geert Jans, was eliminated in 62nd place after his pocket rockets got busted by his opponents


. A Queen appeared on the flop, and after both players went all-in, another Queen came on the turn, sending Jans to the rail.
Day 3 and 4 chipleader Jeremy Joseph busted in 57th place after going all-in with pocket 5's against Gert Andersen's pocket J's. The board blanked, and while Joseph was out, Andersen was approaching the 10 million chip mark.
Mark Ketteringham, despite starting the day as the chipleader, was not able to recover from his big hit against Andersen and went out in 52nd place after pushing the rest of his chips in with


. Again he was called by Andersen, holding


. A Queen appeared on the flop and Ketteringham was eliminated after about 3 hours.
Having started the day as one of the shortstacks, Phil Hellmuth, despite winning a couple of pots, was never able to really build up a stack, and after roughly 4 hours into Day 6, Hellmuth's dream of a 12th Bracelet and a 2nd Main Event title was over. He moved his remaining 405K into the middle from UTG with


and was called by Andrew Rosskamm, who tabled


. The flop,



, wasn't of much help to Hellmuth, but the

on the turn gave him a nut flush draw and a gutshot straight draw in addition to his overcards. But it wasn't meant to be, as the river came

, and Hellmuth was eliminated in 45th place.
The biggest name left in the field, Mike Matusow, got involved in a very unfortunate hand towards the end of the day that saw him bust just an hour before the day ended. Paul Snead had raised preflop to 200K and Matusow made it 660K from the big blind. Snead called and both players checked the flop



. The turn came

, and Matusow bet out 500K. Snead moved all-in and Matusow called instantly. Matusow flipped over


, but will have been sick to his stomach to see Snead turn over


for a full house. The river showed the

and Matusow's Main Event ended in 30th place.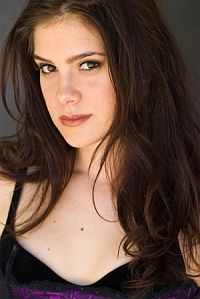 Far from eliminated is Tiffany Michelle. Not only is she the last woman standing in her very first Main Event appearance, she is even a strong contender for a seat at the final table. Michelle had been running good all day, picking up some smaller pots along the way that saw her stack grow to 5 million in the early stages of the day. She then got involved in a huge pot with Cristian Dragomir. After calling a 150K raise preflop, Michelle bet out 150K on a



flop and was called. The turn came

, and again she bet out, this time 500K. Dragomir called again, as he did when Michelle bet 600K after the

appeared on the river. Michelle showed


for a set and Dragomir mucked his hand. Michelle took down the pot and was up to 7.3 million in chips. By the end of the day, she had accumulated even more chips and will start Day 7 with 9,755,000.
The day ended with 27 players remaining after Nikolay Losey was eliminated in 28th place. Dennis Phillips holds the chiplead with just under 12 million, followed by Craig Marquis (11.46 million) and Tiffany Michelle.
Day 7 will commence today at 12pm PDT, and will end as soon as the final table is reached.