Titan Poker Goes Russian, Party Poker Birthday Bash!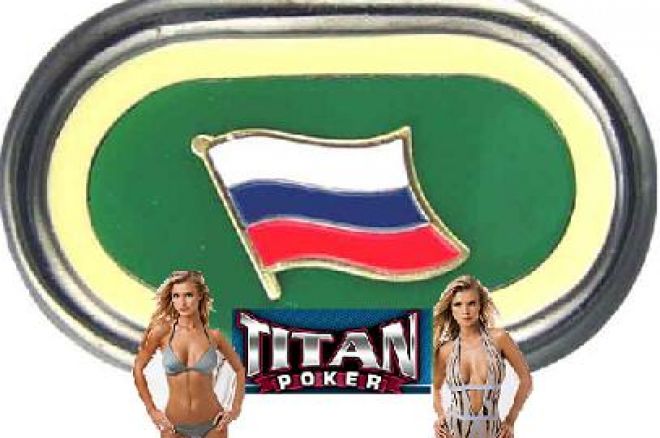 From Russia with Love says Titan Poker
Titan Poker is adding another language to its array of platforms. Now Russian players can join the fun in their own language! Titan Poker is one of the top European sites, since there are platforms available in most European languages including Danish, Spanish, Dutch, Swedish, Italian, Finnish, Norwegian, French, and many more.
There are currently several top players from Russia like Kiril Gerasimov, Alex Kravchenko, and the amazing Catgirl. Overall the public is getting more into Poker, and even celebrities are getting involved with Yevgeny Kafelnikov showing his skill on the felt around the world. Also don't forget that Tony G won the inaugural 'Moscow Millions' event, and that was a great success. Card games have always been very popular amongst the Russian population, so it is no surprise that poker is blossoming to such an extent that Titan Poker is now launching exclusive software for Russian speakers.
Robin Stelle, spokesperson and manager for Titan Poker stated: "we take special care and effort to accommodate all of our players. We want them to have the best quality online experience possible. Adding additional languages, such as Russian, is just one example of how we pay attention to players' suggestions."
There are rumored to be some huge cash games in Russia, which wouldn't be surprising as Russia boasts more of the world's millionaires than any other country. Hopefully some of these hi rollers bring some action to the online poker scene that Titan will now provide.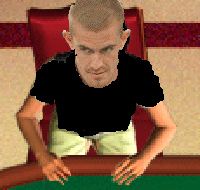 Happy Birthday Party Poker!
Party Poker is turning lucky number 7 years old, and is celebrating in style with a $1,000,000 guaranteed Birthday Party Bonanza Tournament. It is hard to believe that Party has been around for 7 years, and has never changed the software! All jesting aside, Party Poker has been the top site for Europeans ever since they pulled out of the American market. They have hosted some great adventures like the Party Cruise of the Mediterranean and Party hosts several of the England based TV tournaments, such as the Party Open.
The big tournament is on Sunday the 10th of August, and will have a $640 buy-in. The structure is going to favor the players, being slowed down to a turtles pace to ensure a great game of skilled, deep-stack poker. There are countless satellites running for as low as $1! Go check out the Party Poker site for more satellite details.
The promotions for the birthday will be kicking off well in advance on August 4th with a great selection of special tournaments and prizes. Details of these can be found on the site as they become available. This will be a week filled with fishies trying to take down the tournaments in true 'donkament' fashion! Why not be one of the players to take their money? If you are reading this, then you are already better than the average Party tournament player.
Party Poker released a statement that said "There is no doubt this is a party not to miss. It is not often you go to someone else's birthday celebrations with the chance of walking away with a share of $1,000,000. It will definitely feel like a birthday and Christmas all rolled into one for our big winners."