The PokerNews Cup Australia 2008!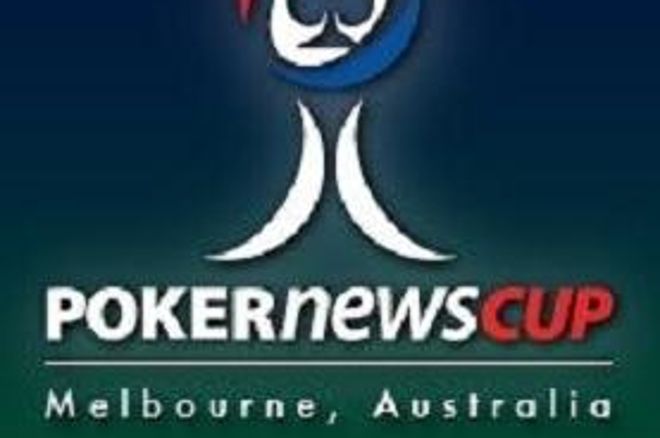 Each year, PokerNews likes to host several special live Poker tournaments for our fantastic readership and supporters. With that said, it is time to announce the second edition of the acclaimed PokerNews Cup! The first one was so successful in October of 2007, that everyone at PokerNews cannot wait to host the second one.
PokerNews Vice President Justin Huxley "The Hux" was eager and excited to convey that "PokerNews and Crown Casino are pleased to announce the return of the most successful PokerNews event ever, with a first place guaranteed payout of $250,000, this year's event will once again draw the biggest and brightest names in the poker world to Crown's lavishly appointed Poker arena." The PokerNews Cup tournaments will be from October 12th-20th, and will be hosted at the Crown Casino in Melbourne. The Crown Casino is considered the most opulent and majestic casino in all of Australia, so certainly a special tournament like this is going to be in this casino!
This year's tournament series will run a total of eight events, ranging buy-ins from a mere $175 to the $2,200 Main Event Tournament. This year will also likely be considerably larger then last year's event, which on its own attracted a $1.1M prize pool and paid out $300K as first place to the cup champion. This year should exceed that! Imagine not only winning a free trip to Australia on us, but then taking down hundreds of thousands of dollars! It's all a possibility as PokerNews will continue to deliver the best Freerolls and opportunities on various online poker rooms to try and help you win a trip to the fabulous PokerNews cup.
This time around, the packages that will be up for grabs are going to be bigger than ever. Some packages will include access to cruises, parties and even fun adventures around Melbourne. There will be plenty of normal satellites also, which will award the standard air fare, hotel accommodations, event buy in and spending cash. Keep an eye out for these exclusive satellites and all information pertaining to them coming soon!
This tournament is also going to obviously be one of the best recorded tournaments ever, as our exquisite staff of reporters will descend upon the tables with ferocity! You can follow any family and friends with ease, or rail your favorite pro.
When not at the tables, Australia is a amazing place, with loads of great things to do. Melbourne is especially beautiful, with all types of cultural experiences and fun places to see. The weather will be perfect, and the people are fun. There will be a huge art festival and a spring racing carnival among the cultural activities, so you won't get bored! If you have ever wanted to go to Australia free, or cheaply, then the PokerNews Cup 2008 could be for you.
Stay tuned to this site for upcoming developments as they happen.
The website for the acclaimed PokerNews Cup has all the information and details anyone could desire, so have a look, and don't miss out on this special event.