Mike Watson wins Bellagio Cup + more Poker News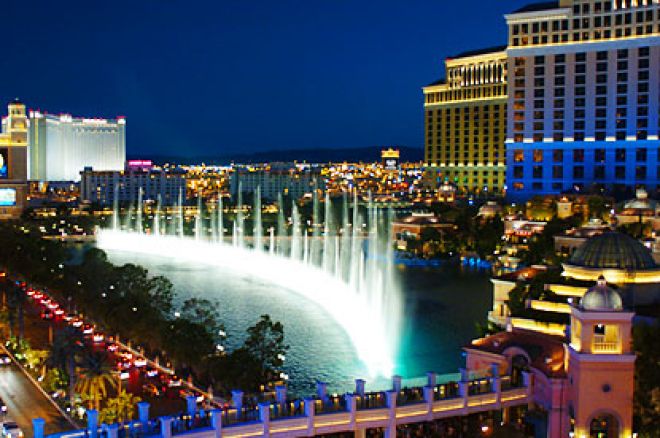 The final day of the $15,000 Bellagio Cup saw 6 players return for the final table yesterday, including WSOP 2008 Bracelet winners John Pham and David Benyamine. Mike Watson held the chiplead at the start of the day with just over $5 million in chips, while Gabriel Thaler found himself on the other side of the spectrum with 1.5 million in chips
David Benyamine went into the final heads-up with a respectable chiplead, but lost a massive pot when he went all-in with pocket Q's against Watson's A-K. An Ace appeared on the river, giving a huge pot to Watson, who now held over 17 million chips to Benyamine's 2.6 million. In the final hand, Watson went all in holding Q-9 and was dominated by Benyamine's K-9, but after a queen fell on the flop, Benyamine could not improve his hand on the turn and river and the event was decided.
Final Table Payouts:
1. Mike Watson $1,673,700
2. David Benyamine $840,295
3. Luke Staudenmaier $452,465
4. Ralph Perry $290,900
5. John Pham $193,915
6. Gabriel Thaler $129,275
Patrick Antonius running bad
Despite all the action going on in Las Vegas this month, many of the pros have been very active online as well, some more successful than others. The month July is only 18 days old, and already some of the regular high stakes players have incurred losses of over $1 million. Despite his heads-up victory against pr1nnyraid, Patrick Antonius seems to be the big loser of the month so far, having lost over $1.4 million in the past 17 days. A close 'runner up' is Patatino, having lost just under $1.4 million, followed by David Benyamine, whose losses this month add up to $1.1 million. Seems like he really needed that 2nd place in the Bellagio Cup.
But where there are losers, there are also winners. OnTheRize is the most successful player of the month so far, having won just under $600,000. Other players like CHUFTY, Eli Elezra, David Oppenheim, War Stories and Aeron73 are also running pretty good, all of which are up more than $500K for the month.
University Professor Pleas for Regulation of Online Gambling
After reporting yesterday about California Assemblyman Lloyd Levine introducing a bill to legalize intrastate online poker in California, there's more news concerning the online poker ban in the United States.
June Cotte, professor at the University of Western Ontario, recently completed a study on online gambling activities, and came to the conclusion that regulations on online gambling would be more effective in fighting the problems with online gambling than imposing a ban on all online gaming activities.
"Just as legalized commercial gambling in casinos allows governments to regulate it, so, too, could the legalization of online gambling allow for better regulation and attempts to reduce the growth of problem gamblers," said Cotte.
Instead of making online gambling illegal, Cotte claims that regulating a gamblers activity by imposing strict rules would be the better option. These rules would include more age control for players opening new accounts, setting financial limits for players, advising players about the dangers of gambling using pop-ups etc…