UK PokerNews Exclusive Interview With Last Brit Standing Keith 'The Camel' Hawkins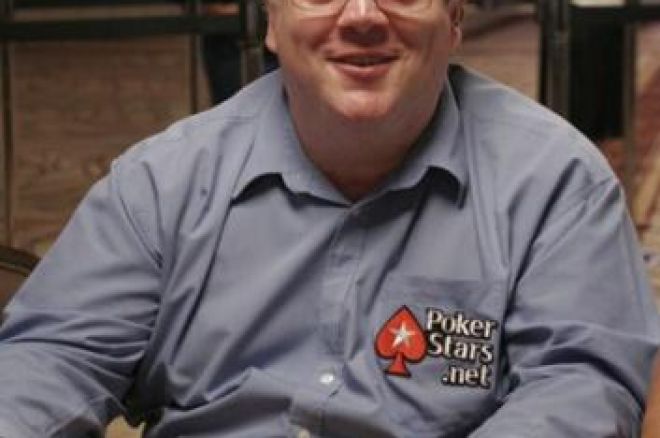 PN: It must be a very bittersweet feeling, to get so deep in the main event and be the top player from the UK, but just miss out on the final table. How are you feeling right now?
KH: Around the bubble my stack dwindled to around 40k (around 20% of the average at the time) and if you had offered me $77k then I would have snatched it with both hands. However I built up to 1.6m on day 5 (the average was about 1.2 at the time) and I really felt I had a great shot. I moved from a terrible table to a great table right around this time (there were 3 weak/passive players on this table). If I had found some form at this time I could have really gathered some chips together. But you really had to hold some hands here.. it was pointless bluffing. And I didn't, and my chance was lost.
PN: You must be cream crackered right now after so many long days at the table, has the main even really took it out of you?
KH: Really the only grueling day was day 3. In the old days they used to play 6 levels per day but now it averaged at around 4.5. The bubble was tortuously slow and I didn't enjoy it one iota. It was the only day we played really late, and they gave us an hour later start for the next day. The tournament directors (and floor staff) were excellent throughout.
PN: So is it a well earned rest for you now?
KH: Definitely. One of my best friends is getting married in Bangkok next week so we are headed to the far east for a couple of weeks of r & r. I doubt I will play another live tournament until the WSOPE.
PN: As the realisation that the final table was approaching set it, did you find many online poker rooms sniffing around offering you sponsorship?
KH: LOL. It was more like me sniffing round the online companies! I wanted to deal with stars because that is where I play 99% of my online poker and I consider myself a "Stars player". We managed to sort something out just before Day 6 and I'm only sorry I lasted just 60 minutes wearing their gear.
PN: Did you get a chance to play against any of the November 9 during the main event?
KH: The only one I played with for any considerable time was Craig Marquis. He seemed somewhat conservative, but made a great call against Cantu to double up and is obviously a really good player.
PN: And what are your own thoughts on the final table delay?
KH: I hate it. I didn't sleep too well during my run (averaged only about 4/5 hours per night) and shudder to think what my sleep patterns would be like with 4 months of nervous tension to cope with if I had made the final table.