Is Poker feeling the Pinch?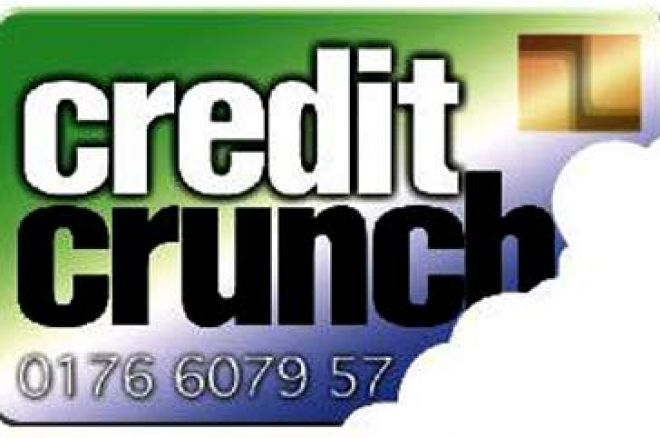 We are all now very familiar with terms such as the pinch, the credit crunch, recession and stagflation. You will have all surely noticed that your petrol bill has increased and will soon be noticing the same on the weekly trip to Sainsbury's. If you want to lend money right now you will be paying through the nose and buying a house is near impossible as well as daunting.
On several of the poker forums I frequent there have been a number of discussions about the current state of the economy and how it will relate to poker. Some are concerned that numbers in poker rooms will be down, poker room promotions will be stingier, live tournament fields much smaller and most importantly, new fish won't be signing up to play online – meaning the rest of us will feel the pinch at the tables.
The first thing to say is that while the credit crunch is very real, a lot of the media coverage of the current economic climate is greatly exaggerated. We are not in a recession; the economy is still growing, just at a much slower rate than it was a year ago. Inflation is up at 3.3% from the desired 2% but compare that to the 70s where it was 20% and it puts things in perspective. Buying a house and lending money is getting harder and harder because the banks have so much less to lend.
But that is not to say these are not very hard times and this will inevitably see some potential players pass on making that first deposit and a lot of recreational players withdrawing or just not reloading. But for every player that pulls out of poker because they are feeling the pinch, there are even more being introduced to the game.
The Asian market is going to change the game in the next few years as some of the most populated countries in the world turn on to poker, and all the poker rooms realise this and have been concentrating their marketing efforts towards. Poker is now more freely advertised on TV, as well as regular poker shows on ITV and Channel 4 and 5, turning on a whole new late night crew to the joy of ace-king vs pocket queens. Then of course is the innovative Sky Poker, which is bringing in players who would never have even considered playing poker 2 years ago.
Every 6 months there seems to be a story in a Business broadsheet with a cliché headline like 'Is poker ready to fold?' or 'has online poker ran out of aces?' – which will infer that poker is going downhill, but it will in fact be a lazy story about one specific poker room losing revenue rather than the entire industry losing money. There is no doubt that online poker rooms are feeling a pinch of their own, but that is because the market is getting overcrowded and competitive, not because there is less interest. Now we have a wide choice of poker rooms and the providers have to undercut each other by giving us better and better loyalty bonuses and promotions.
Poker is definitely not getting less popular, Pokerstars just recorded one of their busiest ever Sundays and the WSOP Main Event was the 2nd biggest ever. The full impact of the delaying of the main even final table has not been realised yet, it still could be forgettable or historic, but if the result is the latter then that could also bring a huge new demographic of players as well as interest from new outlets like sponsors and TV companies. At the very least it seems that, along with the recommissioning of WPT and High Stakes Poker, the TV producers still have an interest in the game and money to accompany it.
The decline of the dollar might actually keep UK and European players at the table also. As the US Dollar is still the currency of online poker, we UK players get more poker currency for our pounds which allow new players to play more or play higher than they might have done a few years ago. Obviously they get bitten when they cash it out again, but here is hoping the dollar gets stronger when that day comes for all of us.
Remember also that the vast majority of new poker players are young men in their early twenties, most of whom have very few cares in the world and won't be too concerned with the crunch, as they often live with their parents or shared housing. The NUS recently confirmed that student finances have not really been affected by the credit crunch and the money lent to them by banks shouldn't be impacted, as students represent a much smaller risk outlay than people buying a house.
Don't get me wrong, I certainly don't want to make this some flippant feature that claims the credit crunch is a myth. These are very hard times for all of us and they are going to get worse before they get better. We are all feeling the pinch, but poker is still growing and there are so many more initiatives bringing new blood and new money into the game than there is economic crises taking them out of it.