$1K Weekly Freeroll Series at Duplicate Poker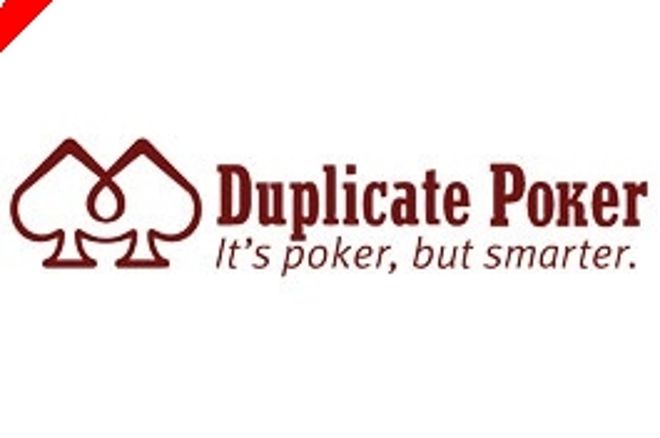 Duplicate Poker made a name for themselves by introducing a new way to play Texas Hold'em, thereby removing the luck factor from the game and creating a poker variation that is purely based on skill. Players at Duplicate Poker will now have the chance to put their poker skills to the test during Duplicate Poker's '$1,000 Weekly Freeroll Series', running from July 20 to September 28.
In order to qualify for these freerolls, players will have to download Duplicate Poker via PokerNews, register a new account and make a deposit. Once these requirements are met, players will automatically be registered for the next upcoming freeroll. Below you find a list of dates for all the $1,000 Weekly Freerolls, so if there's one in particular you would like to play, make sure to meet all entry requirements 24 hours before the start of the freeroll you would like to play. Once registered for the freeroll, players will not have the option to unregister and enter a freeroll on a different date. But there is a way to take part in more than 1 freeroll.
All existing Duplicate Poker players who signed up via PokerNews (once you've made your first deposit, you turn into an existing Duplicate Poker player) have the chance to qualify for all $1,000 freerolls in August and September. All you need to do is earn 50 Bonus Points or buy-in for a total of $50 within one calendar month, and you will qualify for all $1,000 freerolls in the following month. So, in order to be registered for all five $1,000 freerolls in August, all you need to do is collect 50 Bonus Points or buy-in for a total of $50 by July 31st.
Freerolls begin at 19:05 EST/20:05 EDT on:
Sunday July 20
Sunday July 27
Sunday August 3
Sunday August 10
Sunday August 17
Sunday August 24
Sunday August 31
Sunday September 7
Sunday September 14
Sunday September 21
Sunday September 28
Ed Note: Duplicate Poker also offers PokerNews players a fantastic first deposit bonus of 100% up to $350 plus $3 free.