Changes At DTD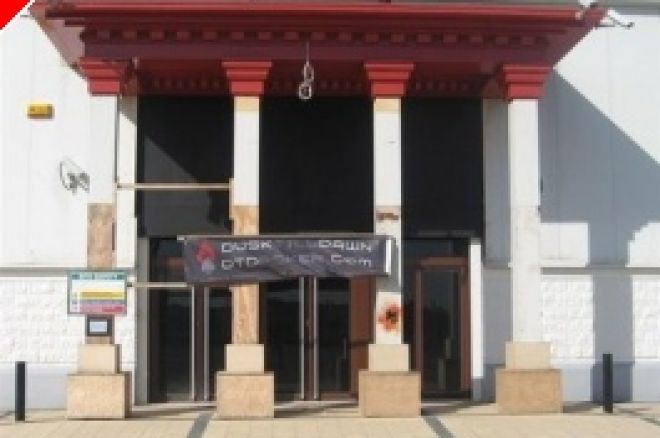 Today we are bringing you the news that the club is doing an about turn and going back to five days a week. They are also reducing the number of tournaments they put on and taking rebuy events off the calendar.
In an open statement to members of several poker forums, DTD owner Rob Yong explained that one of the whole points of Dusk Till Dawn was for it to be an escape from his other business projects and for the club to be a high quality, unique personal experience that was removed from a traditional casino business model. Although he was proud of his staff for the recent expansion, he highlighted the following issues it had brought up:
• We now employ over 100 staff - we have even had to employ agency staff who do not know our customers from Adam
• We have evolved into an impersonal "casino style management structure"
• We have recently been doing "casino style re-buy events" to fill extra days
• Myself and Nick have no time to play at the club ourselves which is a joke considering that was the initial driving force behind starting this venture
• The club is open for 80 hours a week and we don't even get time to get to know half the people that come in
• The service has become less personal and the original DTD concept has been diluted
• The behaviour of some customers has deteriorated as has the overall attitude of the card room staff who are overworked
• The quality of the dealing and other areas has dropped
As a result, Monday and Tuesdays will no longer be a working day at Dusk Till Dawn and rebuy events will be off the schedule. Yong went on to highlight the benefits:
• We will only be opening 5 days a week to allow us time to be more organised and focus on quality rather than quantity – and have a break
• Opening hours have been reduced from 80 to 40 so that we can provide a higher quality of service with much more of a personal approach
• Staff will get 2 days off a week and have better work/life balance- plus they can now all attend my Xmas do instead of having to work
• Every night, either Simon Trumper, myself or Nick will be in the card room to liaise with customers and staff – and maybe play a bit as well
• No more re-buys, I have brought back the £75 Friday freezeout to replace the £20 re-buy
The overall response from the poker community has been exceptionally positive and this is seconded by all of us here at UK Pokernews. In an industry that is becoming ever more corporate it is refreshing to see staff being put first, quality being sacred and profits secondary to the overall feel of the club. One of the new quality measures being discussed is the possibility of 6 handed tournaments, which would be well worth missing out on Mondays and Tuesdays for most of us.
The new schedule at DTD looks like this:
Monday Closed
Tuesday Closed
Wednesday 7.30pm 3.30pm 8.00pm £25 NL Freezeout
Thursday 7.30pm 3.30pm 8.00pm £50 NL Freezeout
Friday 7.30pm 3.30pm 8.00pm £75 NL Freezeout
Saturday 7.30pm 3.30pm 8.00pm £50 NL Freezeout
Sunday 7.30pm 3.30pm 8.00pm £100 NL Freezout
8.15pm £30 NL Scalp