Interview With The Man In Form - Chris Bruce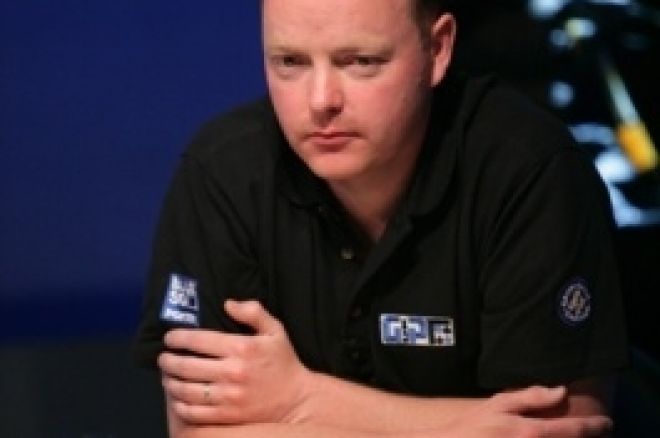 Chris has been a popular face on the UK circuit for a number of years and many players believed he was missing out on a big result, which certainly isn't the case now as he has just won back to back main events at Dusk Till Dawn. Bruce is over £30,000 richer after winning the £750 mini festival and the 3-2-1 main event this month at the home of UK poker.
The Scottish poker star is now based in Nottingham, which is where he took up the game:
"I started playing poker about 5 years ago at the Gala Casino in Nottingham when it was the place to play poker. Learning the game as Pot limit I think was a big advantage. Nowadays new players go straight into No limit and miss out a big part of the learning curve."
Unlike a lot of people who spend most of their time playing and making good money from the game, Bruce is quick to dismiss the idea of him being a poker pro:
"I do not consider myself a professional player. I sold my business last year and Poker is now my main source of income, but I view this as just a Sabbatical year or 2. I play mostly online cash and my game of choice is pot limit Omaha although I will play hold'em tournaments, cash and sit n go's. I try to qualify online for the bigger live tournaments and in the last year I have won seats and played in The Irish open, WSOPE, EPT Barcelona, and a lot of GUKPT events."
I suggested to Chris it must be hard to not consider yourself a poker pro when he has twice in a row beaten one of the toughest fields on the UK circuit:
" Yes it does feel great to win back to back events at Dusk till Dawn, I have been very happy with my live poker game for some time without the results to back up the effort I have put in."
Despite two amazing results Chris is clearly a very grounded individual who prioritises the important things in life first over poker:
"I have a mortgage and bills to pay every month and my first goal is to achieve that amount each month. surplus cash is used to enter online sats for much bigger live tournaments. Ideally I would love to win an EPT or GUKPT event. Obviously Sponsorship would be wonderful but I do not see it as a realistic option though. Poker sites need exposure and they are going to get far more of that from an ex sportsman / woman or celebrity. There are a lot of very very good players out there at the moment who can't get a deal."
Chris's two wins this month has been labeled as another win for the good guys in poker, as he is a very popular and friendly player at the table. He is also one of the great talkers of the game:
" I always try to be polite and friendly at the table and treat other players with respect. I hate the high fiving types who bang the table when they win a pot. Keeping your emotions on level ground when winning or losing is a key factor in going deep. If I am facing a big decision in a pot getting a player to talk can be very revealing. I try to talk through the hand out loud as it happened on each street and gauge what reaction I get."
Finally we ask him if there is something in the water in Nottingham, as it seems to be the home of some of the best festivals and players in the country:
"Rob Yong has put Nottingham firmly on the Poker map. Dusk Till Dawn is by far the best place to play poker in the UK."
Photo courtesy of Giles Park