Chris Bruce Wins Back To Back Events At Dusk Till Dawn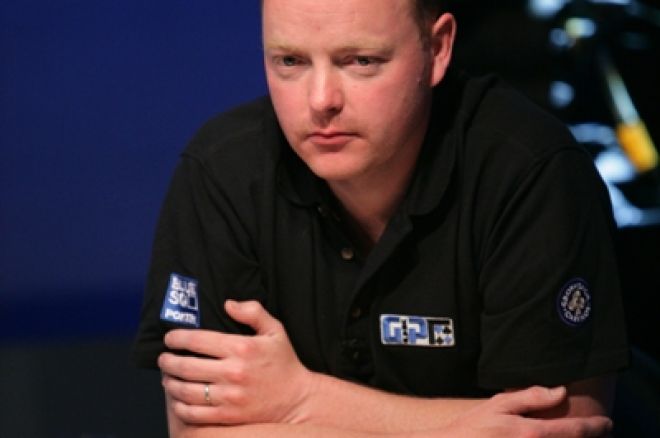 So surely winning back to back main events in pro heavy Dusk Till Dawn festivals should be near impossible? But that is exactly what Chris Bruce of Nottingham has done, as in less than a month he manages to win the main event of the DTD 3-2-1 weekend and the main event of last weeks £750 mini festival.
What makes the victories so impressive is the sheer quality of the field that participates in these events. The deepstack tournaments attract some of the biggest names on the UK circuit and there isn't a single table that could be regarded as soft. At the start of the month Bruce took down the monthly 3-2-1 main event for £12,000 where he got heads up with Neil Rutter, the brother of UK Pokernews writer Stuart Rutter.
He returned last weekend full of confidence for the £750 main event, which included a lot of big names including Mickey Wernick, Paul Jackson and WSOP finalist James Akenhead. Bruce managed to navigate through this field only to find himself at an incredibly tough final table which looked like this:
Seat 1: Andrew 'Greekfish' Andreou — 35,900
Seat 2: Marc Goodwin — 165,600
Seat 3: Jon Omara — 70,300
Seat 4: Chris Bruce — 83,800
Seat 5: Richard Berridge — 188,100
Seat 6: Richard Stanley — 52,100
Seat 7: Mick McCool-- 48,600
Seat 8: Shahnawaz Randera — 102,600
Seat 9: Neil Giblin — 43,200
The poker gods were smiling down on Bruce as he managed to overcome a chip deficit as well as GUKPT champion Marc Goodwin. At 4.30am he found himself heads up with Shahnawaz Randera and they swiftly agreed upon a chop deal that reflected the stack Bruce had accumulated. Bruce won another £20,000, the trophy and has really put himself on the UK map. This is another win for the nice guys in poker as Bruce is one of the friendliest and most talkative players you'll find at any table and this result was widely celebrated within the poker community.
Final Table Payouts:
1st  Chris Bruce — £20,738
2nd  Shahnawaz Randera — £12,443
3rd  Andrew Andreou 'Greekfish' — £8,295
4th  Richard Berridge — £5,333
5th  Marc Goodwin — £4,148
6th  Jon Omara — £2,963
7th  Mick McCool — £2,370
8th  Richard Stanley — £1,778
9th  Neil Giblin — £1,185
Photo courtesy of Giles Park