Smyth Wins Lone Bracelet As British And Irish Fall Short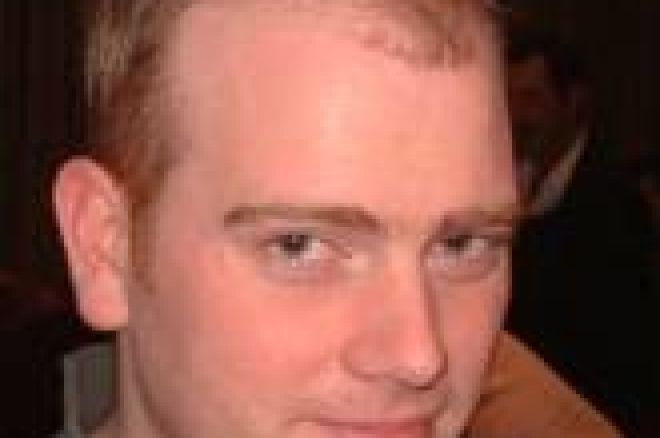 The series was book ended by two huge cashes for home players, but in between it was a case of disappointment and missed opportunities for many.
James 'Sickdog' Akenhead took down second place and a cool $520,219 in the 3,929 player $1.5k NL Hold'em second event. He could have had the bracelet as well, if his AK had held up against Grant Hinkle's mighty 104.
It wasn't until event 50, the $10k Pot Limit Omaha Championships that we got our first and only bracelet of the series. Northern Irishman Marty Smyth outlasted a field of 381 elite players to win $859,549 and a well deserved title. Smyth has been a dangerous player on the European scene for a number of years and it was no surprise to many to see him take down a bracelet.
The main event continued the trend, with no home player able to match the achievements of John 'Skalie' Kalmar's final table in 2007. Indeed nobody came close, with the highest UK player Keith 'The Camel' Hawkins finishing 75th for $77,200. James McManus (namesake of the Positively Fifth Street author) was the top Irishman in 71st for $96,500. Snooker pro Steve Davis achieved his second main event cash in three years, finishing in 389th place.
Close but no cigar
For other top tournament players from the UK and Ireland, it was a case of close but no cigar at the Rio this year.
Neil Channing continued his great run of form with seven small cashes for a total of $37,466, the most for any home player. But he was unable to turn any of these runs into a final table appearance.
Roland de Wolfe's solitary cash was a big one. He finished 4th place for $117,030 in a £5k Mixed Hold'em event. That event had a monster final table featuring Justin Bonomo, David Williams, Isaac Haxton, Howard Lederer, Main Event finalist Chino Rheem and eventual bracelet winner Erick Lindgren.
John Kabbaj couldn't repeat his great success of last year, narrowly missing out on a big final table, finishing tenth in the opening $10k Pot Limit event for $49,632
2007 bracelet winner Ram Vaswani made one final table for $88,360 and Barny Boatman achieved two small cashes, but it was no cashes for fellow Hendon mobsters Ross Boatman and Joe Beevers.
It was two minor cashes totalling $6,935 for Dave 'Devilfish' Ulliot, whilst it was one cash each for of Paul Jackson, Stuart Fox and former bracelet winner Praz Bansi.
From across the Irish Sea, John Conroy took home $278,255 for a final table appearance and Tom Hanlon won $134,302 for taking 7th in the 10k Omaha event. Andy Black cashed in three events for a total of $50,016, but he couldn't repeat his previous WSOP success.
Other UK players to make final tables included Peter Gould, Sam Trickett, Spencer Lawrence (who reached two), John Shipley, Ben Roberts and former Eastender Michael Greco.
Travel sickness?
Whether is was a case of a lack of numbers, travel sickness or simply an off year for our home players, what is clear is that this was the year of the American and European pros. With bracelets for many big name American and European players and the unbustable Russian Nikolay Evdakov cashing a record ten times, the creditable performances of some British and Irish players were overshadowed.
We wait and see whether home advantage will enable a British or Irish player take down a WSOP Europe bracelet in Europe this September. Let's keep our fingers crossed.