California to legalize Online Poker? + more Poker News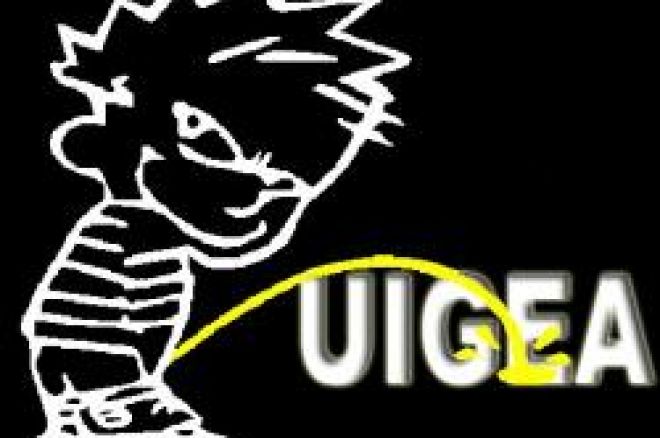 Life has not been easy for American online poker players since the Unlawful Internet Gaming Enforcement Act (UIGEA) was approved in late 2006, but the situation slowly seems to improve, at least for the residents of California. A bill introduced last February by California Assemblyman Lloyd Levine has recently been approved by the Assembly and is now heading to the Senate Appropriations Committee in August.
The bill (The California Gambling Control/Intrastate Online Poker Legalization Act, AB 2026) focuses on authorizing and implementing intrastate online poker in the state of California. This implies that online poker will be regulated and provided by companies in California and offered only to players in California. The bill hereby makes use of a loophole within the UIGEA, which permits each state within the U.S to offer intranet poker to its citizens, as long as certain conditions are met by the providers.
Shortly after introducing the bill, Levine commented, "This is an attempt to do what the federal government allows – provide people who want to play in California at least the opportunity to play internet poker in a way that they can be certain is safe and regulated."
If approved, it is hoped that the bill will be implemented before the end of 2009.
Russ Hamilton involved in Ultimate Bet Scandal?
After having already played a big role in uncovering the superuser account scandal at Absolute Poker, the pokerdb.com creator Nat Arem now claims to have come across new evidence that might connect former Ultimate Bet owner Russ Hamilton to the ongoing scandal at Ultimate Bet.
After receiving some information in the form of screenshots and transfer histories, Arem wrote in his blog, "A lot of the transfers between the superusers had Russ Hamilton's name all over it. RussHamilton, -russh-, etc. There was another account named -Fred- that was tied to another old school UB guy named Fred David. It didn't prove much except that it made me virtually certain that Russ and Fred knew who the superusers were."
After some further research, Arem also found out that that three superuser accounts, which have been proven to be involved in the scandal, all have addresses registered under the name of Russ Hamilton.
I guess we'll just have to wait and see how things continue to unfold.
Antonius is back in Action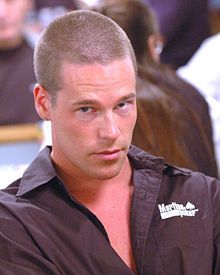 He is known to be one of the best heads-up players in the world and regularly battles with the best of the best at the highest limits. However, in a recent interview, Antonius mentioned that he hadn't played heads-up for quite some time now.
To prove to us that he's still got it, he decided to play a heads-up match against one of the best in the business, Jay "pr1nnyraid" Rosenkrantz, a Full Tilt player who recently won the biggest pot in online poker history, worth $585,000.
Both players took their seat at the new Full Tilt Poker table "RailHeaven", a 6-handed $500/$1,000 NL Hold'em table, with a maximum buy-in of $200K.
The final hand was the following:
Antonius was sitting on $219K against pr1nnyraid with $230K. pr1nnyraid raised to $3000 from the small blind and Antonius called.
The flop came



. Antonius checked, pr1nnyraid bet $5,000 and was check raised by Antonius, who made it $18,000 to go. Pr1nnyraid called and the turn came

.
This time Antonius bet $31,000 and pr1nnyraid called.
The river brought the

, Antonius checked and pr1nnyraid went all in for $177,994. Antonius called and tabled


for top pair-top kicker and he took down the pot worth $437,994.50 against pr1nnyraid's


.
Looks like you proved your point Patrick.
Bodog to host largest Guaranteed Prizepool Tournament in History.
Bodog Poker has recently announced that they will be holding a $250,000 guaranteed prizepool tournament on August 10th at 4 p.m. EST. This will be the largest guaranteed prizepool in Bodog history, and it will be sure to attract the attention of players everywhere.
The buy-in for the tournament is set at $250+$20, but for all of you who don't have the bankroll to cover this, there will be a total of 200 satellite tournaments running since July 14th all the way through August 10th, with buy-ins starting at merely $1.
Alwyn Morris, CEO of Morris Mohawk Gaming Group, commented "We're thrilled to give online poker players the chance to win big at Bodog with $250,000 in guaranteed prize money, the largest ever in Bodog history."
This tournament provides a great opportunity for players, who are new to Bodog Poker, to test the new and improved Bodog poker room, with software updates such as re-sizeable tables and on demand player tools, all which has gone live today.