WSOP Dominates the Poker World - Updates and News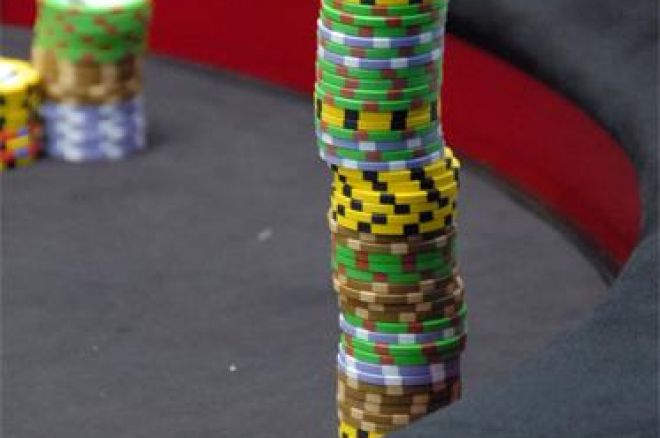 Event #5 $1k NL with Rebuys
The final table has been set after a long day 2 of this huge event. This final table is absolutely jacked with cash, as the rebuys have driven the prize pool way up. First place is $636k!
This tournament took forever for the last couple players to get knocked out. It is a big trend to see the final table bubble slow play down considerably, and this can be a real test of nerves for the players.
This is the final table of all the people with nerves of steel:
Seat 1: Michael Banducci
Seat 2: Jonathan Aguiar
Seat 3: Michael Binger
Seat 4: Steve Gross
Seat 5: Jamie Rosen
Seat 6: Jeff Williams
Seat 7: Alan Jaffray
Seat 8: Peter Gould
Seat 9: Lyric Duveyoung
And these are the payouts:
1 $ 636,736
2 $ 406,330
3 $ 245,997
4 $ 201,139
5 $ 164,963
6 $ 130,234
7 $ 101,293
8 $ 79,587
9 $ 57,881
The start of tomorrow's final table will be at 3pm ET, so be sure to check into PokerNews if you want live updates.
WSOP Event #7 $2k No Limit Holdem
Day one kicked off with 1592 players, and went on for thirteen hours until play was stopped at 152 players remaining. The overnight chip leader is Theo Tran, who has almost 150k. Play will start back tomorrow at 2:00pm ET for day two. Everyone is in the money, since 153 people got paid out, and the final table is huge, like all WSOP final tables.
Here are the final nine payouts:
1 $ 550,601
2 $ 349,141
3 $ 228,897
4 $ 191,231
5 $ 155,013
6 $ 123,141
7 $ 94,166
8 $ 72,436
9 $ 50,705
WSOP Event #8 $10k World Championship Mixed Event
This tournament only brought out 192 players, but with such a hefty buy-in, and so many types of games including deuce to seven low-ball, it is definitely not for the faint of heart. The action went pretty furiously today as there are only 94 players left. The current chip leader is Tom Schneider with 140k chips. Other notable stacks are Greg FBT Mueller, Johnny Chan, Jeff Madsen and Gus Hansen.
There were some goofy moments in this tournament, like when some guy flipped over a 23456 in 2-7 lo-ball on the second draw, stood pat and went all in against Johnny Chan. Whoops! $10k to buy-in and people don't even know the games.
This will not be an easy tournament to win, and the final table will contain many huge names. The action will be fun to watch as this tournament is a true test of card playing skill. 24 players will be making the money in this tournament, with almost half a million for first. The remaining 94 are all vying to make this final table, where these payouts will be waiting:
1 $ 483,688
2 $ 297,792
3 $ 184,992
4 $ 139,872
5 $ 108,288
6 $ 85,728
7 $ 67,680
8 $ 54,144
9 $ 45,120
For all WSOP exclusive live coverage, come to PokerNews, where we have all the rights to broadcast every hand! Just click on any live reporting link, and please come post in our forum!