Fantasy WSOP at PKR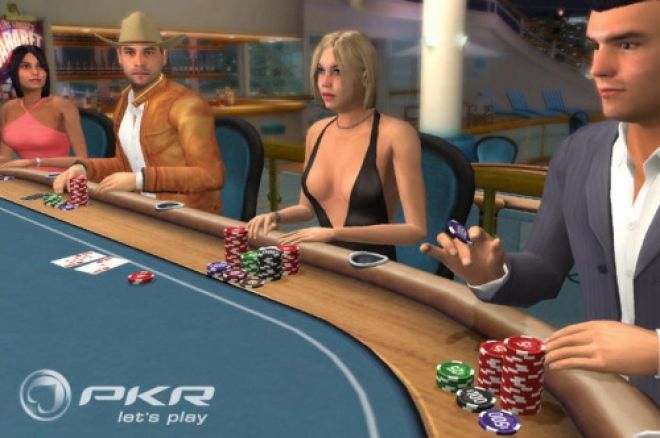 Fantasy Football was one of the great innovations of the 1990s that allowed Joe Bloggs on the street to claim he knows more than the rest of the world by picking their dream Premiership team and winning money for it. Now PKR are doing the same thing with poker and giving you the chance to profit from the World Series of Poker without even leaving the house.
The world's first virtual reality poker room has a Fantasy Poker League running during the WSOP. It's a free to enter competition with cash prizes available for the shrewdest ten players to enter. All you have to do is pick ten poker professionals with a budget of $10,000, with pros ranging from between $100-$2000 in value (Obviously for a Hellmuth, a Negreanu or an Ivey you will be paying full whack!). The league action runs through a selection of 32 events with points awarded for a top 20 finish, with triple points being scored for the main event.
A $2450 prize pool is up for grabs for the top ten teams, with an extra incentive for everyone one else. If you can beat the team assembled by PKR you will be entered into a $1000 Fantasy Freeroll. Be warned though, their team does include Phil Hellmuth, Barry Greenstein and Allen Cunningham.
Don't forget you could always go one better with PKR, as they are sending a select group of players to the main event this year. You can qualify from as little as 35 cents all the way up to the $625+$40 main event on the 15th of June, where 12 $15,000 packages are guaranteed. So whether its punting on the WSOP for free or going out there and taking a shot at a big pay day, you should download PKR today.