WSOP Betting at PartyBets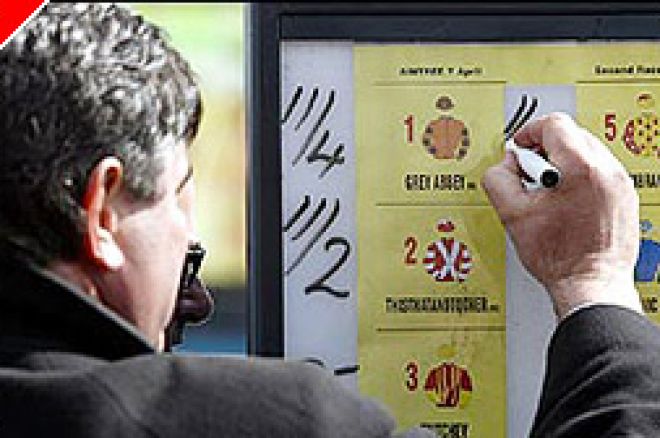 Party Poker have thrown their hat into the ring of the increasingly popular poker betting market, with the news today that they have opened betting on the WSOP Main Event at PartyBets. A few years ago the only wagering on the main event would have been a last longer bet between two participants, now there are fully fledged niche markets for anyone wanting to have a punt.
A PartyBets.com spokesman said: "Phil Ivey has already been backed to reach the final table, exactly the same story as last year. Ivey himself is rumoured to have wagered between $2.5 million - $5 million that he will win a bracelet this year so it is no surprise that punters are latching on to him. In WSOP Main Event betting the trend is always that the big names get backed and their prices come in shorter than expected. Structuring a market on the main event is always hard as it is difficult to predict the number of runners and you will never have confirmed entry details. The best a bookmaker can do is give a large sample of players. Even then you have a massive field and it is hard to get enough money in any book to balance it out."
"Some might say that it is a licence to print money but last year one Swedish online qualifier for Late Night Poker had a $100 speculative punt with PartyBets.com on Jon "Skalie" Kalmar at 250/1 to make the final table and we took a bath on that one. Kalmar wasn't even certain to play in the event and qualified through a last minute satellite."
You can bet on pros to make the final table, as well as group bets to see whom will last the longest out of fields of celebrity players, past champions, British, European and female players. You can also bet on what the winning hand will be, with one pair and two pair being the joint favourite at 3.2.
Naturally the favourites in each category are all the players who have shown form in this event before. Phil Ivey and Allen Cunningham top the pro list, shortly followed by the names Negreanu, Hellmuth and Hansen. Julian Gardner and Ram Vaswani top the Brit list and James Woods and Jennifer Tilly the celebrity list.
Normally in this sort of market we'd advise you to back a few outsiders that the wider poker world may not know about, but this year we would say go for the big hitters. We've already seen some big names take down bracelets and make final tables and the structure of the tournaments have become slower. It seems like the WSOP this year in general is going to be a win for the big pros and that's where we would put our money.
TO MAKE THE FINAL TABLE OF THE 2008 WSOP ® MAIN EVENT (selected odds, for full lists see www.partybets.com)
22/1 Phil Ivey
33/1 Allen Cunningham
50/1 Daniel Negreanu
50/1 Phil Hellmuth
66/1 Gus Hansen
66/1 JC Tran
80/1 Patrik Antonius
100/1 Dave "Devilfish" Ulliott
100/1 Tony G
125/1 Roland de Wolfe
150/1 Neil Channing
150/1 Andy Black
150/1 Kirk Morrison
175/1 Mike Sexton
250/1 Kathy Liebert
250/1 Pascal Perrault