Voertmann wins first H.O.R.S.E Bracelets, Hinkle Clan wins a Second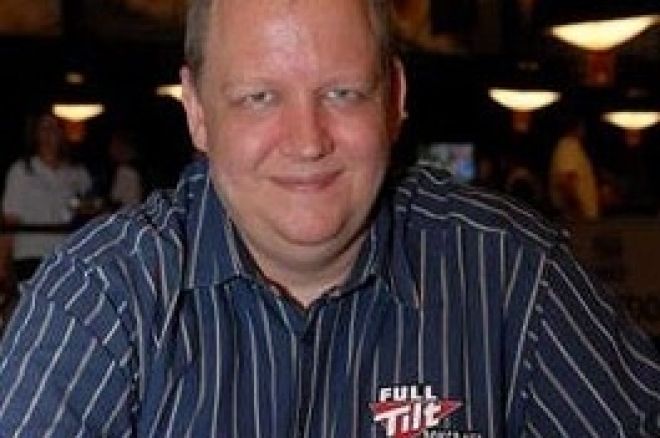 Event #22 was the first H.O.R.S.E tournament to kick off at the 2008 WSOP, and 414 players invested the $3,000 buy-in to be part of the event. H.O.R.S.E Poker is thought by many to be one of the biggest tests of skill for poker players, because it measures a player's all around game, which is also the reason why it is very popular amongst the big names in the game. Taking this into consideration, many were surprised to see two rather unknown players battling it out in the final heads-up.
At the end it was the German Full Tilt player Jens Voertmann who managed to survive a final table with players like Marcel Luske, Hoyt Corkins, Steve Zolotow and Jennifer Harman and take home the first H.O.R.S.E bracelet of this year's WSOP. For Voertmann, the $298,253 prize money was by far the biggest cash of his poker career, besting his $33K cash for his 218th place in the 2005 WSOP Main Event.
For many, this H.O.R.S.E event serves as a warm-up for the $50K H.O.R.S.E World Championship coming later in the series, and it will be interesting to see if Voertmann can pull off another astonishing performance as he did in this event.
Final Table Payouts were as follows:
1 Jens Veortmann $298,253
2 Doug Ganger $182,822
3 Marcel Luske $110,264
4 Hoyt Corkins $81,698
5 Jared Davis $61,702
6 Steve Zolotow $47,990
7 Rostislav Tsodikov $36,564
8 Jennifer Harman $30,851
Event #23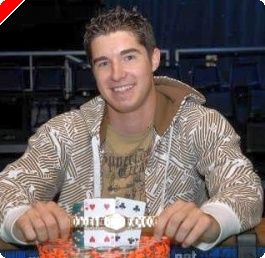 Event #23 was the $2,000 No Limit Hold'em event with 1,344 entrants. In the end it was Blair Hinkle who had all the chips in front of him, after eliminating 6 out of 8 opponents by himself and winning all 8 heads-up hands against Mark Brockington, thus securing his first WSOP bracelet and the $507,563 prize money.
Now some of you might be thinking "Hinkle? Hasn't he already won a bracelet this year?" and you wouldn't be too far off, although it wasn't Blair but his brother Grant Hinkle who managed to win the bracelet in Event #2 $1,500 No Limit Hold'em. The Hinkles are now the first siblings to ever win bracelets during the same WSOP, and only the second pair of siblings to win bracelets in general.
Here's how the final 9 paid out:
1 Blair Hinkle $507,563
2 Mark Brockington $326,552
3 Daniel O'Brien $198,132
4 David Steicke $166,333
5 Dustin Dirksen $135,757
6 Chris Bjorin $106,404
7 Dominik Kulicki $81,944
8 Andrew Jeffreys $63,598
9 Stephane Tayar $45,252