Win a Trip to The Poker Island With the New UK PokerNews League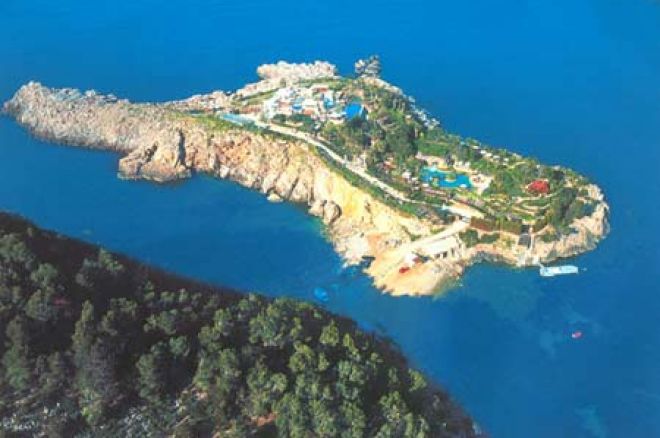 Can you imagine yourself in the warm Ibiza sunshine? All your cares and needs looked after. Can you imagine daily massages, beautiful women, diving trips and nights out at casinos and clubs? Then it's time to live the dream and join the UK PokerNews League!
Not only have we got the chance of that amazing package on offer to the lucky UK PokerNews League winner, we've also got on the possibility of a $100,000 sponsorship deal! with Bwin. This could possibly be the biggest, most exciting promotion we've ever run here at UKPN towers.
Let's cut to the chase straight away. How can you get yourself a chance at an amazing time in Ibiza and a shot at the $100k sponsorship? Well, you'll need all your skill and maybe a little luck but getting started is childs play:
- Firstly you'll need an account at online poker giants, PokerRoom.com via the special UK PokerNews League page.
- Tournaments will run at PokerRoom.com twice per week on every Tuesday and Thursday. Take part in these events to earn points in the UKPN League.
Finish in the first three places in our league and you're guaranteed a whopping cash prize straight away. 1st place pays $5,000! 2nd wins $3,000 and 3rd $2,000. The overall winner will qualify for a freeroll tournament for a chance at winning a fantastic Ibiza package and a shot at the life changing $100,000 sponsorship deal.
Head over to our special Poker Island League page today and get started. Event one takes place on June 17th at 20:00 GMT+1.
Ed note: Please remember that the league winner goes through to a freeroll with the chance of winning the amazing Ibiza package and sponsorship deal. Winning the league is only a guarantee of a $5,000 cash prize and NOT the additional prizes