Tuan Lam - Legends of Poker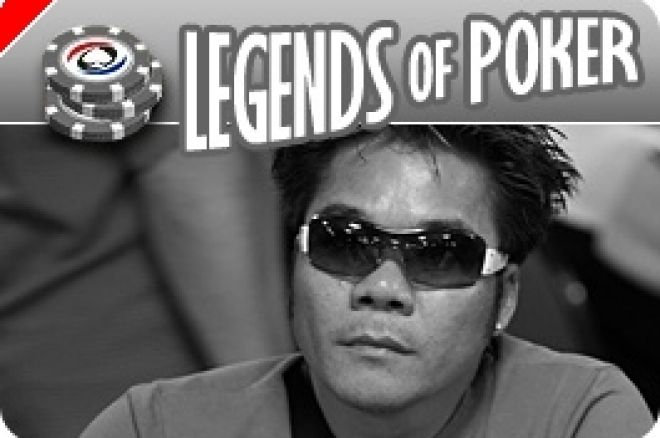 Tuan Lam became a multi millionaire out of nowhere when he came second in the 2007 WSOP Main Event where he won $4,840,981. In addition to that, he became a member of Team PokerStars, which now enables him to play all the big live tournaments for free.
That doesn't mean, however, that Tuan Lam is just sitting on his money. He regularly plays on PokerStars since becoming a member, where he mainly plays Limit Hold'em of limits of 100/200, up to 500/1000 and he is definitely not an unprofitable player. Furthermore Tuan always had a goal that he can now finally realize: he wanted to support his family and other people from Bao Trinh in Vietnam, the town he was born in.
Vietnam
Tuan was born in 1966 during the war between North and South Vietnam. The South was being supported by America and the North by the communist countries Russia and China. Tuan stayed in his fatherland long after the war was over and only decided years later to go out into the world and try to make a better living for himself. He chose Ontario, Canada, where he started doing various jobs for very little money. Most of the money he made was sent back to his home town. He married, had two children and worked hard to get by.
Change
After a couple of years he realized that if things wouldn't change, he would end up working in factories for very little money for the rest of his life. He needed to diplomas to get better jobs. He went to night school and got his high school diploma.
But Tuan wanted more and had is eyes set on Business School, but studying cost money that Tuan didn't have.
Poker
When a friend of his offered him a well paid job as a dealer in a poker room he immediately went for it. The only condition was that Tuan would have to join the game himself if not enough players were at the table, which meant he had to learn how to play poker. So Tuan started reading book after book and started to understand the game. He became a winning player and it didn't take long until he opened an account on PokerStars. He specialized in Limit Hold'em Cash Games and quickly moved up the ladder to the higher limits.
WSOP
In 2005, as well as in 2006, Tuan played various tournaments during the WSOP. He managed to cash twice in lower buy-in tournaments. The real breakthrough came in 2007 when he had qualified for the Main Event through PokerStars. He survived a field of 6,358 players and came heads-up with the eventual winner Jerry Yang, who finally won by catching a runner runner straight. Tuan was disappointed, but it didn't take long until he realized he had just won almost $5 Million. The disappointment changed into pride and happiness. The hard working metalworker had reached his goal. Full of pride he continued to walk around with the Canadian flag around his neck long after the final table was over.
Future
As a sponsored player of Team PokerStars, Tuan is traveling the world, playing in the largest tournaments. He is also often found playing on PokerStars, mainly at the fixed limit tables with stakes 100/200 and higher. Keep on eye on him, he might become a "Legend" someday.