Mike "The Mouth" Matusow Wins 2-7 Bracelet, Vanessa Selbst Wins PLO Bracelet!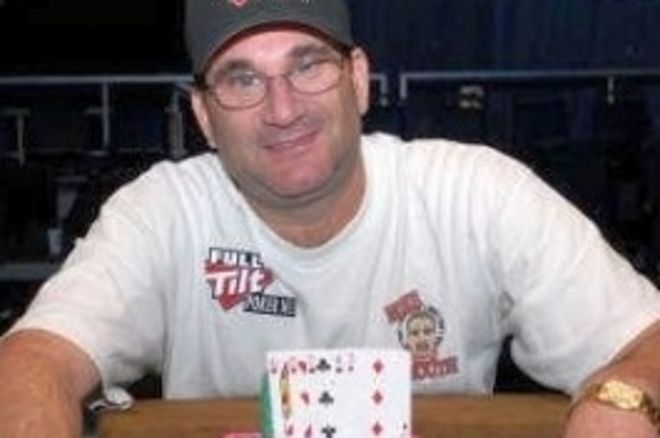 WSOP 2008 Event #18 Result
Event #18 of the 2008 WSOP was perhaps the most coveted of all bracelets amongst the poker elite. This event was the annual $5k rebuy, no-limit 2-7 lo-ball one draw. Only the best players enter this tournament, as only 85 players entered. It was certain that this would be won by a big pro, as every player in the event was popular professional player. Matusow was emotional after the win, thanking his fans and joking that he doesn't know much about the game of 2-7. He claimed his no-limit expertise as the deciding factor in his accomplishment. This is his third WSOP gold bracelet, and one that will forever reverberate as an outstanding achievement.
Matusow won $537k for his first place finish, which is a nice chunk of change. The final table of this event was just stacked with talent. Between all the players were 8 WSOP bracelets, a few WPT titles, and millions upon millions of lifetime winnings. Matusow grinded it out for 12 hours to beat this final table, and was met by a loud ovation with the win. The gallery was full of his cheering fans that all stayed to watch, wanting to see the animated and well liked Matusow claim over half a million dollars. No one was disappointed with the way this ended, except for maybe 2nd place finisher Jeff Lisandro. Jeff, who represents Italy, was the highest placing European, and earned $347k for his work.
Matusow has been a huge personality and draw to the televised poker world. He is a Full Tilt Pro, and has been the subject of many topics over the years, both notorious and hilarious. Today however is a day to celebrate this great talent in poker, and congratulate Mike for this most prestigious of bracelets.
PokerNews boss Tony G. made it to this final table, as did fellow Europeans Jeffrey Lisandro and David Benyamine. The other super pros were Tom Schenider, Erick Lindgren and, Barry Greenstein to round out the table.
The PokerNews live reporting report is here [URL="https://www.pokernews.com/news/2008/06/2008-wsop-event-18-final-5000-nl-deuce-seven-draw-rebuys-matusow-tops-lisandro.htm> for the final table report in great detail.
Matusow has not won a bracelet since 2002, and also has a WSOP Main Event final table under his belt in recent years.
This is how the final table of all-stars paid out:
1 $ 537,862 Mike Matusow
2 $ 347,004 Jeff Lisandro
3 $ 225,552 Barry Greenstein
4 $ 156,151 Erick Lindgren
5 $ 104,101 Tom Schneider
6 $ 78,075 Tony 'G' Guoga
7 $ 58,990 David Benyamine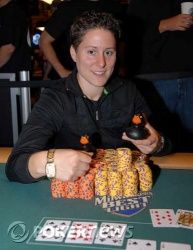 [B]WSOP Event #19[/B]
Event #19 of the WSOP 2008 was a $1500 Pot Limit Holdem Event. First place was won by tournament regular Vanessa Selbst. This was her 6th WSOP cash, and first bracelet win. First paid out $227k and getting to first in this tournament was highlighted by the insane play of the heads-up match. 2nd place finisher Jamie Pickering had been enjoying many cocktails during the table, and was playing most of the heads-up blind. Vanessa adopted the right style of play to combat this maniacal play, and dismantled her opponent who will have $145k to go with his hangover.
This final table report is hilarious, and worth reading the hand for hand here: