Report for WSOP 2008 Bracelets, Events #9, #10, #11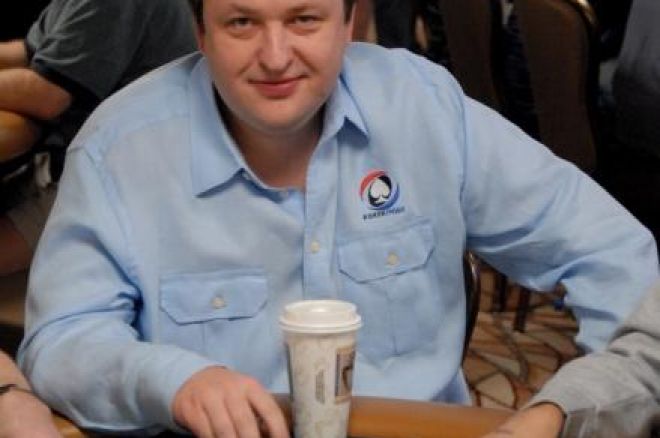 Event #9
Event #9 is one of the harder events to win, the $1500 NL Six-Handed tournament. It takes a ton of skill and a controlled relentless aggression to do remotely well in this event. The final table was a solid line up of holdem players, and after 1235 of the 1236 runners had been knocked out, Rep Porter stood alone victorious now having in his possession a sparkly WSOP bracelet and $372k for first place.
Rep Porter beat out Nathan Templeton heads up all in preflop; Porter tabled KQ to dominate the K9 of Templeton, who won $231k for second.
Rep is a known player on the tournament scene, and has quite a few
notable finishes which include a 2nd place in a WSOP Circuit Event in Atlantic City.
Michiel Brummelhuis from Amsterdam was the highest placing European, who came 6th. He entered the day with a big stack, but took several hits before squandering it all to Rep Porter. Michiel took down $53k of those weak American dollars.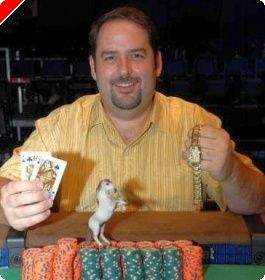 For the PokerNews live reporting teams recap of all the hands, go to the live reporting page for event 9. All the 212 hands from the final table and all other tournament information can be found here from our sweet reporting team on the floor in Vegas.
This is how the final table played out:
1 $ 372,929 Rep Porter
2 $ 231,981 Nathan Templeton
3 $ 151,842 Devin Porter
4 $ 101,228 John Conkright
5 $ 70,859 Anatoly Shilyuk
6 $ 53,313 Michiel Brummelhuis
Event #10
Event #10 at the 2008 WSOP was a Seven Card Stud and Omaha Hi/Low tournament with a $2,500 buy-in. Farzad Rouhani took down this tournament, going wire-to-wire on the final table, starting with the most chips, and of course ending with the most chips. He beat out 388 players to win $232k, and dominated a final table occupied by some heavy hitters like Michael 'The Grinder' Mizrachi and 'Miami' John Cernuto.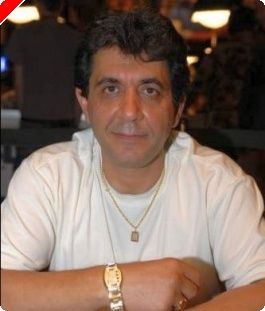 Stud and Omaha split games are not as popular as Holdem, but definitely have some allure. Farzad Rouhani won't disagree! Reading the hands and even watching the game can be really boring, but they are very fun to play once you get the hang of them. The final table and all the other hands are at this link from our live reporting team. They are doing a fantastic job at the Rio in Vegas, and are covering all the action exclusively, even if it is stud hi/low!
There were no Europeans represented at this final table, although Jeff Lisandro made the money finishing in 19th.
These are how the final eight got paid out from the final table:
1 $ 232,911 Farzad Rouhani
2 $ 142,784 Tom Chambers
3 $ 86,117 John Cernuto
4 $ 63,807 Yueqi Zhu
5 $ 48,190 Greg Pappas
6 $ 37,481 John Racener
7 $ 28,557 Daniel Mowczan
8 $ 24,095 Michael Mizrachi
Event #11
Event #11 was the first of the ever popular shootout events. This particular shootout had a buy-in of $5k, and had 360 entries. For those that don't know, a shootout is a series of single table tournaments, where the winner of each table progresses to a final table showdown with all the other winners. They are exciting and tough to win.
This Event #11 of the WSOP was won by Phil Tom, who deservedly wins $477k for his work. He dispatched several pros, including Greg Mueller in a long heads up battle. The final table consisted of 6 players, however none came from Europe. A bunch of good Europeans made the second round, including Tony G., but none were able to break into the big money.
This was one of the shorter tournaments, having each day not last over 7 hours, so the players had no excuses, and they didn't disappoint. The action on the final table was fast and furious, and totally action-packed. One of the better final tables so far. This is the Live Reporting Link to all the hands from the final table. Go check it out for a lesson on 6 handed play.
These are how the final payouts were:
1 $ 477,990 Phil Tom
2 $ 298,638 Greg Mueller
3 $ 187,812 Leo Wolpert
4 $ 118,440 Sirous Jamshidi
5 $ 63,450 Tim West
6 $ 38,070 Thomas Roupe
And of course honorable mention goes to:
33. $ 16,920 Tony G.