Pokerstars Release Dates for the 2008 WCOOP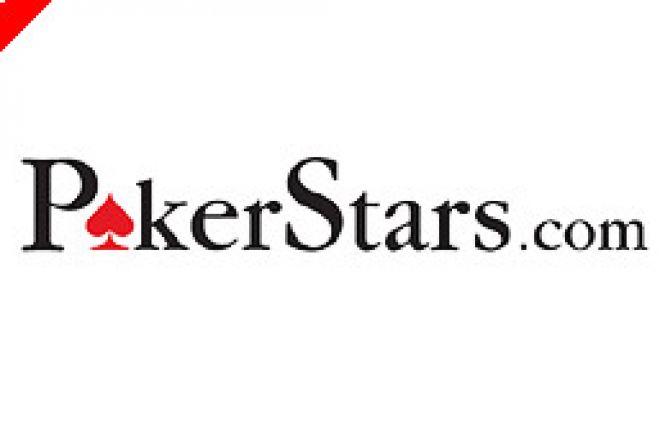 Online poker took one step closer to becoming even more high stakes than its bricks and mortar cousin, as Pokerstars have released the 2008 World Championships of Online Poker (WCOOP) schedule. The online festival has one of the busiest and highest stakes schedules ever seen, with buy-ins all the way up to $25,000.
Last month Full Tilt put on a $25,000 heads up tournament and now Pokerstars are proving that it was no one off, as the festival includes a number of 'high roller' events. This includes a $25,000 heads up event, a $10,300 NL hold'em tournament, a $10,300 HORSE and a $5,200 main event.
The guarantees are also pretty sick this time round, the main event will have a prize pool of at least $10 million and the $10,300 hold'em at least $2 million. The smallest guarantees are still and impressive $100,000 for the $320 stud event and all the rest are somewhere in-between. In total, $30 million is being guaranteed by Pokerstars.
There are also plenty of smaller (but still high stakes) events with a varied schedule that includes all disciplines of poker, mixed games, draw events, rebuys and even a very interesting looking $215 4 handed no limit event. With two events a day over 17 days, this is going to be like an online version of the WSOP.
Satellites start on the 1st of July at Pokerstars for what is going to be a railbirds dream. The WCOOP 2008 starts on Friday the 5th of September all the way up to Sunday the 21st. The series starts with a really juicy looking $215 6 handed event with a $1 million guarantee:

Friday, September 5th, 14:30, $215 NL Hold'em (6-Max), $1 million Guaranteed
Friday, September 5th, 16:30, $215 PL 5-Card Draw, $100,000 Guaranteed
Saturday, September 6th, 14:30, $215 Limit Hold'em, $300,000 Guaranteed
Saturday, September 6th, 16:30, $215 2-7 Triple Draw, $100,000 Guaranteed
Sunday, September 7th, 14:30, $10,300 High-Roller NL Hold'em, $2 million Guaranteed
Sunday, September 7th, 16:30, $530 NL Hold'em, $3 million Guaranteed (2-Day Event)
Monday, September 8th, 14:30, $215 PL Omaha (6-Max) $300,000 Guaranteed
Monday, September 8th, 16:30, $320 8-Game Mixed Event, $200,000 Guaranteed
Tuesday, September 9th, 14:30, $215 NL Hold'em (4-Max), $400,000 Guaranteed
Tuesday, September 9th, 16:30, $215 Razz, $100,000 Guaranteed
Wednesday, September 10th, 14:30, $320 PL Omaha Hi/Lo, $300,000 Guaranteed
Wednesday, September 10th, 16:30, $320 Mixed Hold'em (6-Max), $300,000 Guaranteed
Thursday, September 11th, 14:30, $215 NL Hold'em w/ Rebuys, $1 million dollars Guaranteed
Thursday, September 11th, 16:30, $320 7-Card Stud, $100,000 Guaranteed
Friday, September 12th, 14:30, $320 No Limit Hold'em (Heads-Up), $500,000 Guaranteed
Friday, September 12th, 16:30, $215 PL Omaha (1 Rebuy, 1 Add-on), $300,000 Guaranteed
Saturday, September 13th, 14:30, $530 PL Hold'em (6-Max), $400,000 Guaranteed
Saturday, September 13th, 16:30, $215 HORSE, $300,000 Guaranteed
Sunday, September 14th, 14:30, $25,500 High-Roller HU No Limit Hold'em, $1.6 million dollars Guaranteed
Sunday, September 14th, 16:30, $1,050 NL Hold'em, $3 million Guaranteed (2-Day Event)
Monday, September 15th, 14:30, $530 7-Card Stud Hi/Lo, $200,000 Guaranteed
Monday, September 15th, 16:30, $530 Mixed Omaha Hi/Lo (6-Max), $200,000 Guaranteed
Tuesday, September 16th, 14:30, $530 NL Hold'em (1 Rebuy, 1 Add-on), $500,000 Guaranteed
Tuesday, September 16th, 16:30, $530 NL 2-7 Single Draw, $200,000 Guaranteed
Wednesday, September 17th, 14:30, $320 PL Omaha w/ Rebuys, $500,000 Guaranteed
Wednesday, September 17th, 16:30, $320 NL Hold'em (6-Max), $500,000 Guaranteed
Thursday, September 18th, 14:30, $530 NL Hold'em Triple Shootout, $300,000 Guaranteed
Thursday, September 18th, 16:30, $530 Limit Omaha Hi/Lo, $400,000 Guaranteed
Friday, September 19th, 14:30, $530 NLHE w/ Rebuys (6-Max), $400,000 Guaranteed
Friday, September 19th, 16:30, $1,050 PL Omaha, $500,000 Guaranteed
Saturday, September 20th, 14:30, $1,050 Limit Hold'em (6-Max), $500,000 Guaranteed
Saturday, September 20th, 16:30, $10,300 HORSE, $500,000 Guaranteed
Sunday, September 21st, 16:30, $5,200 NL Hold'em Main Event, $10 million Guaranteed