Six Great New Freerolls from UK PokerNews and Poker770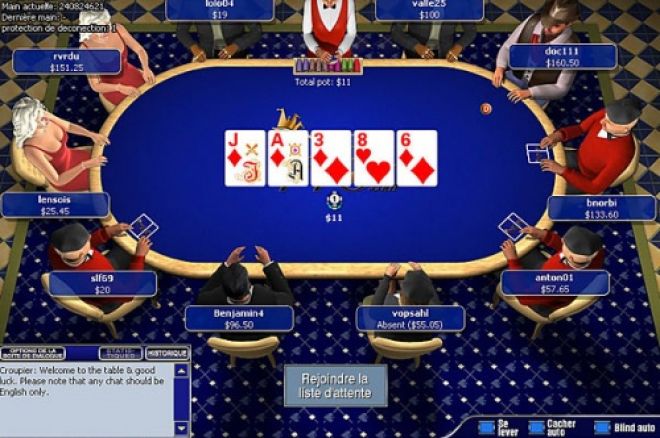 We know you love free money (who doesn't?) which is why we work hard to get you, the readers, the very best value from our online poker room partners. The upcoming six freerolls at Poker770 will have you foaming at the mouth.
Each Poker770 freeroll is exclusive to PokerNews. So the first piece of good news is that you can expect the number of runners to be quite low. The next piece of good news is the prize pool. We've got whopping $2,700 on offer in EVERY freeroll. Let's do the maths here: $2,700 x 6 freerolls = $16,200 in free money!
We know what you're saying to yourself now. "How many hands do I have to play?" or maybe "I bet I have to deposit hundreds of dollars first". Well, you're wrong. The requirements for these freerolls are beautifully simple and they read like this:
- Download Poker770 from UK PokerNews.
- Create your new account.
- Make a deposit.
- Use the special bonus code from our Freeroll Tournaments page.
That really is all there is to it. Get ready for these six great freerolls that will run every month from July until December this year.
Freeroll dates and codes:
July 24th 2008
Code: PNEWS1
August 28th 2008
Code: PNEWS2
September 25th 2008
Code: PNEWS3
October 30th 2008
Code: PNEWS4
November 27th 2008
Code: PNEWS5
December 18th 2008
Code: PNEWS6
For more great, exclusive freerolls remember to check out our Freeroll Tournaments page.