Points Mean Cash at PartyPoker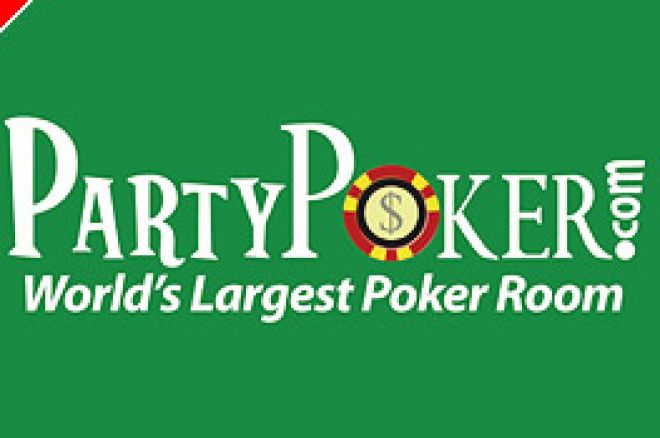 Here at Pokernews, we like poker rooms that give money away for nothing, and that's why we like Party Poker. The top poker room have a promotion starting today that is going to reward your hard graft at the tables, a promotion where points mean cash.
Starting today all the way up to the 26th of July, Party Poker will be rewarding loyalty by giving you cash for reaching a number of PartyPoint milestones. The more you play, the faster you'll get the cash rewards with an unlimited cap on the bonuses.
It starts when you earn 1000 Partypoints, at which point you'll receive a $40 bonus. From then, you will get an additional $1 for every 25 points you accumulate.
Then when you reach 5000 Partypoints, you get $250 as well as $1 for every 20 points you accumulate thereafter. Notice now those additional dollars are getting credited to you faster?
Reach 10,000 Points and you'll get a devilish $666 bonus, plus $1 for every 15 points you generate after that.
Finally you'll get a whopping $1,666 when you get to 20,000 Party Points and after that, you'll still get $1 for every 12 points you rack up, which is twice as fast as when we started.
It's kind of like a Rake Race where you don't have to worry about the people in front of you. By our reckoning (and this really is just an estimation) you could earn an extra $3000-4000 in the month if you put the hours in, played plenty of tables and make it to the 20,000 points mark early enough. Don't forget that you can even add a sweetener in the form of an exclusive sign up bonus when you sign up to Party Poker with UK Pokernews.
So get grinding today you sick 'sick' people and we'll see you at the end of July when the drinks are you……sorry, we meant to say the drinks are on Party Poker.