Padraig Parkinson joins Poker Trillion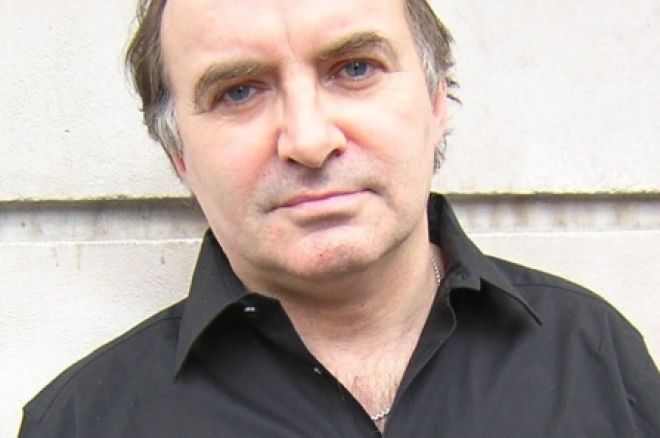 Another major signing by an online poker room is in the news this week as Poker Trillion have snapped up one of the great ambassadors of the game. Padraig Parkinson is a true legend of the Irish poker community and will be representing the top card room at the World Series of Poker this year. As well as playing in the event, Padraig will be updating his amusing blog on the Poker Trillion website.
Parkinson is one of the most popular players in the International circuit and is perhaps best loved for his amusing commentary on televised poker shows, particularly his partnership with Jesse May in the booth. As a player he is best known for making the 1999 final table of the WSOP main event and being crowned 2002 champion in the grand finale of Late Night Poker.
Poker Trillion C.E.O Andy Pyrah commented, "Padraig will offer poker enthusiasts something a little bit different to all the other mundane diaries offered by other poker personalities". Pyrah continued, "I've been fortunate enough to be cornered by Padraig many times and he really is a comical genius as well as top class player, and there's a queue of people willing to testify to that!"
Padraig, who apparently never had a losing World Series of Poker, added, "I don't just work with anyone, the guys behind Poker Trillion really are a class act and it gave me the chance to team up with my old pal Andy Pyrah again", Padraig added, "I've decided to stay downtown this year so I can capture some of the romance that the World Series of Poker has to offer, I aim to make the readers laugh, cry, cringe, and laugh some more".
Parkinson's friend and co-commentator Jesse May added ""Padraig Parkinson hopes and breathes the World Series of Poker. He is the spirit of the WSOP wrapped up in an Irish brogue. You will laugh, shake your head, and stamp your feet. You'll know that you've been there, on the inside of the greatest poker show on earth, from the perspective of the only man who wants to win it more than you do yourself."
You can catch up on Padraig's blog as well as making the most of groundbreaking promotions like 'Rakeback when you want it' and 'Discounted Live Tournament Entry' exclusively at Poker Trillion.