Nenad Medic Wins WSOP Bracelet and Loads of Cash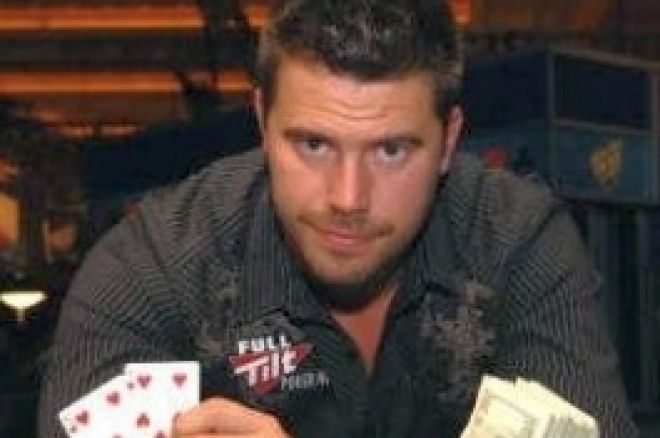 First WSOP Bracelet has Been Won!
This is our first bracelet update of 2008! The first event of the WSOP has come to a close, and the winner is pro Nenad Medic. This final table was filled top to bottom with top professionals and internet phenoms, and made for an entertaining final. This table was like watching a clinic on how to play poker in fact as almost everyone at this table has some form of immeasurable poker experience. This event was the $10k buy-in Pot-Limit Holdem World Championship Event, and it attracted the best players in the world.
The final table took nine hours to complete and when all was said and done, Nenad Medic walked away with a nice new bracelet and $794k in prize money.
This is how the table started off
Seat 1: Mike Sowers 675,000
Seat 2: Chris Bell 455,000
Seat 3: Amit Makhija 525,000
Seat 4: Patrik Antonius 230,000
Seat 5: Andy Bloch 2,115,000
Seat 6: Mike Sexton 1,130,000
Seat 7: Phil Laak 425,000
Seat 8: Nenad Medic 1,200,000
Seat 9: Kathy Liebert 285,000
Now this was a star-studded FT if there ever was one!
Since play went on for nine hours there was a lot of stuff to update. If you want to read how the FT went down, click this link for a great full final table report from our WSOP reporting team.
The heads up went down between Full Tilt Poker pro Andy Bloch and Nenad, and ended after an hour of lively play between the two veteran players. The final hand was Nenad with the 5h 7h against Bloch's 9d 9h all in on a flop of 8h 5s 4h. The Jh hit on the turn and the river bricked out giving Nenad his first ever WSOP bracelet. Bloch takes $448k for his couple days off work, so he should be pretty happy himself! Congrats to Nenad Medic for the first WSOP bracelet win of 2008!
These are the final results and payouts of the top 9 players from Event One of the WSOP 2008:
1. Nenad Medic $794,112
2. Andy Bloch $488,048
3. Kathy Liebert $306,064
4. Mike Sexton $248,160
5. Amit Makhija $198,528
6. Chris Bell $157,168
7. Patrik Antonius $124,080
8. Mike Sowers $99,264
9. Phil Laak $74,448