Negreanu wins 4th Bracelet, Scott Seiver takes down Event #21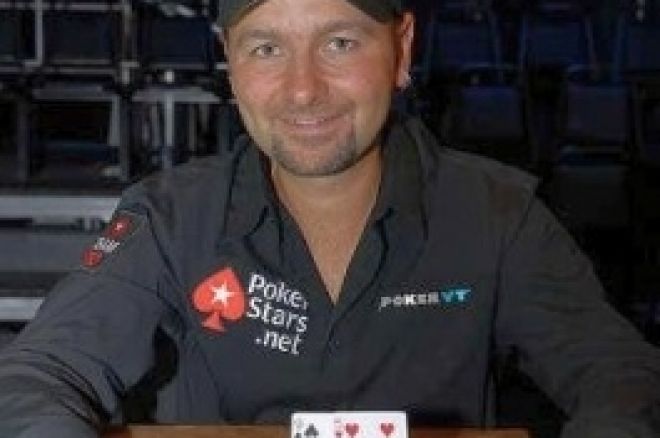 Event #20 of the 2008 WSOP was the $2K Limit Hold'em Event. 480 players had registered for this tournament, generating a prize pool of over $870,000. Once the field had diminished down to the final 9 players, Daniel Negreanu stood out as the clear favorite to win the event, despite the fact that he was only 3rd in chips. Not only was he the most experienced player at the table, he had even won his last bracelet in this same Event in 2004.
Negreanu's dominance at the table became very apparent when he reached heads-up play against Ugur Marangoz, the poker room manager at the Mirage, as Negreanu won every single hand of the heads-up. The Event was finally decided after Negreanu slow-played a flopped set of 5's and managed to get all of Marangoz's chips in on the river. The win gave Negreanu $204K in prize money and, more importantly, his 4th WSOP bracelet of his poker career.
After his win, Negreanu commented, "I rock at limit hold'em tournaments. I am super duper confident in limit hold'em tournaments as the game has been my bread and butter for years." He was also eager to inform fellow poker pro Phil Ivey about his success, as the two have a standing bet during this year's WSOP, in which one player pays the other $200,000 for each bracelet won.
The payouts for the Final Table:
1 Daniel Negreanu $204,874
2 Ugur Marangoz $126,671
3 David Baker $78,624
4 Richard Li $63,335
5 Fu Wong $51,542
6 Jeremy Kottler $40,622
7 Greg Wohletz $31,886
8 Derek Lerner $25,334
9 Hein Tran $18,782
WSOP Event #21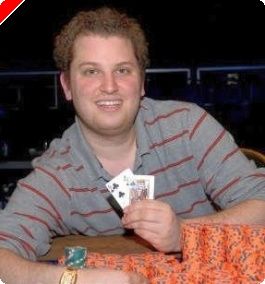 Event #21 was the $5,000 No Limit Hold'em Event. Scott Seiver had managed to build up a massive chip lead towards the end of Day 2, which made him the clear favorite to win the final table and finally collect a gold bracelet. Before this event, Seiver had already reached two payouts in this year's WSOP, only coming short of his first final table after reaching 13th place in the $1500 Pot Limit Hold'em event.
Seiver, who came to the table with more than double the amount of chips as his closest competitor, managed to uphold his chip lead throughout the entire course of the final table and his first bracelet win never seemed to be under threat. After a heads-up battle against Dave Seidman, that went on for 40 hands, Seidman finally called an all-in with middle pair against Seiver's top pair and Event #21 was decided. Seiver won his first WSOP bracelet in his first final table appearance and also collected $755,856 in prize money.
Here's how the final 9 paid out:
1 Scott Seiver $755,891
2 Dave Seidman $482,372
3 Ben Sprengers $292,034
4 Jacobo Fernandez $238,781
5 Rajesh Vohra $195,834
6 Chuck Sklar $154,606
7 Anders Henriksson $120,249
8 Adam Geyer $94,481
9 Scott Freeman $68,714