WSOP Events #7 and #8 Have Been Won!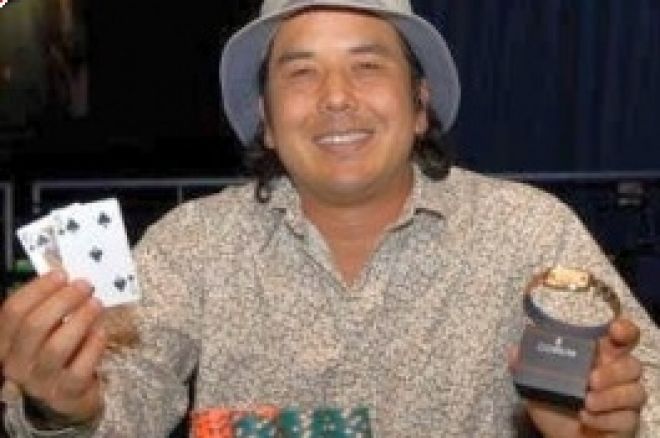 Bracelets for WSOP 2008 Events #7 and #8
Lucky Event #7 was a $2k NLHE Event, which attracted a field of 1592 players, and paid out a top prize of $550k to the winner Matt Keikoan. The event took 3 long days, and provided a real test of poker playing endurance for the players that made it to the end. Shannon Shorr was eliminated in 2nd place, and received a $349k prize.
Matt Keikoan took his time at the final table until they were three handed. This is when the turning point happened, as Matt turned on the aggressiveness and crushed his opponents stacks though relentless grinding. To relive all the final table moments, click this link, and read about how every hand went down.
A failed side plot of the final table was to have Theo Tran take it down. He was chipleader from the start of the tournament to the final table, but he fell short in 4th place when he ended up all in with pocket sevens against pocket jacks. He still made $191k for 4th the most notable player that came to this table was J.C. Tran, who is no stranger to WSOP final tables, making this his fourth final table.
To read the full report from our reporters that are live at the event, click right here, and enjoy the great reporting from our PokerNews team.
These were the final payouts for this table:
1 $ 550,601 Matt Keikoan
2 $ 349,141 Shannon Shorr
3 $ 228,897 Carter Gill
4 $ 191,231 Theo Tran
5 $ 155,013 Mihai Manole
6 $ 123,141 Chris Bjorin
7 $ 94,166 J.C. Tran
8 $ 72,436 Alex Bolotin
9 $ 50,705 Mike Lisanti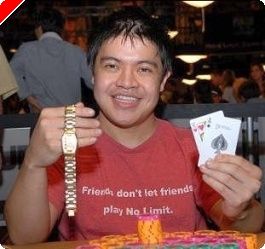 Event #8
Event #8 was a $10k buy-in World Championship of Mixed Events, and this tournament attracted all the biggest names. The final table was filled with top guys, including Sam Farha, Eli Elezra and Jeff Madsen, but was ultimately taken down by a young cash game player with only two tournament cashes previously to his credit. Nevertheless, a hearty congratulations goes out to Anthony Rivera for his first place finish in this prestigious event. He will enjoy and his first prize money of $483k in accompaniment to the winning of an elusive WSOP bracelet.
This field was super tough, and many huge poker egos were probably bruised when the 22 year old Rivera triumphed. But it shouldn't be surprising that Anthony did well. He has been a professional mixed-games cash game player at the Bellagio and the Commerce for a while, and this is one of the first tournaments he has flexed his mixed game talent in. Do read all the final hands on the final table check out this great link.
The heads-up play didn't take long, one hand in fact. Second place finisher James Mackey went all in with A9o preflop and was called by Anthony's AK. Mackey took $297k for second, but failed to win the coveted bracelet, that some players they would rather have then the money.
This is the page that provides an excellent recap of all the final action. Be sure to give it a read.
This is how the final payouts were made:
1 $ 483,688 Anthony Rivera
2 $ 297,792 James Mackey
3 $ 184,992 Matt Glantz
4 $ 139,872 Michael DeMichele
5 $ 108,288 Eli Elezra
6 $ 85,728 Sam Farha
7 $ 67,680 Tom Dwan
8 $ 54,144 Jeff Madsen
9 $ 45,120 David Oppenheim
Come join our Forum! The more people in our discussions the better! Come join and say hello today.