First Non-Holdem Bracelet Won, and Rebuy Bracelet Won!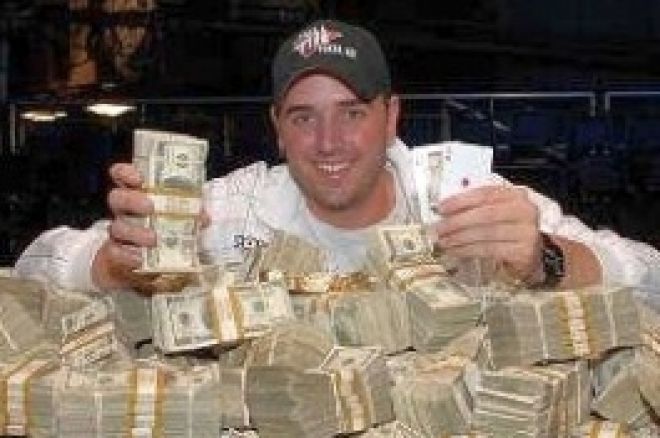 First Non-Holdem Bracelet, and First Rebuy Bracelet Won in WSOP 2008
As the WSOP continues, we will continue to bring bracelet reports, even as the WSOP 2008 gets more and more hectic. On Thursday, two bracelets were won. The first was taken down in Event #5, a $1K NLHE W/ Rebuys Tournament.
Event #5 was taken down by Michael Banducci, who was the chip leader when the final table started, and managed to parlay that advantage into a bracelet. Michael took down $636k for his first place finish, as he took out Jeff Williams heads-up. Banducci has previously scored 14 major cashes, including a third place in last year's big WPT tournament in the Borgata Casino.
As all of the WSOP tournaments this year are exclusively being covered by the PokerNews Team, Click here to read the full report on this final table. We have some of the best writers reporting everything in great detail!
These were the final payouts for Event #5:
1 $ 636,736 Michael Banducci
2 $ 406,330 Jeff Williams
3 $ 245,997 Peter Gould
4 $ 201,139 Lyric Duveyoung
5 $ 164,963 Alan Jaffray
6 $ 130,234 Jonathan Aguiar
7 $ 101,293 Michael Binger
8 $ 79,587 Jamie Rosen
9 $ 57,881 Steve Gross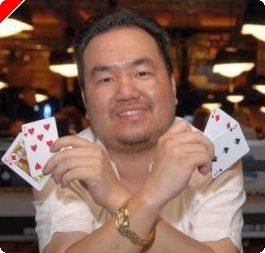 Event #6 was the first non-holdem event, a $1500 Limit Omaha Hi/Lo Tournament. This was won by Thang Luu, and is his first bracelet in the WSOP. 832 people entered this event, and Luu outlasted them all through his skillfull management of the large stack. He took $243k down for first place.
Luu went super agro around the bubble period, and made himself up a huge stack by explointing everyone who was trying to make the money safely. He then masterfully attacked everyone on his way to the bracelet. This is the link to the PokerNews report on this final table, and how Luu took it down.
The final payouts were as follows for Event #6:
1 $ 243,356 Thang Luu
2 $ 156,343 Spencer Lawrence
3 $ 93,806 George Guzman
4 $ 78,456 James Pritchard
5 $ 64,243 Chris Falconer
6 $ 50,598 Greg Jamison
7 $ 39,228 Craig Sabel
8 $ 30,700 Mark Wilds
9 $ 22,172 Scott Clements
For all kinds of great live reporting and interviews, click on the WSOP box on the main page to take you there!
Got some time on your hands!? Want to make some friends? Then JOIN OUR FORUM TODAY. We have a small great pocket of SUPER POSTERS, and we want some more people to join in the discussions! Bring it now!