Greenwood claims his first, Commisso wins marathon heads-up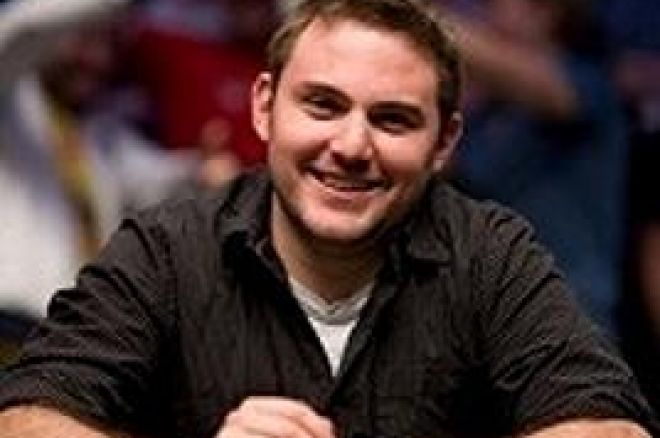 Event #44, $1,000 No Limit Hold'em w/Rebuys, started on the same day as the $50K H.O.R.S.E Event, so it wasn't surprising that a lot of big names were missing in the starting field. That's not to say, however, that no established pro's could be found amongst the entrants, with JC Tran, Eric Froehlich, Roland de Wolfe and Antonio Esfandiari comprising only a fraction of well known faces taking part in this event.
A total of 879 players registered for the event, rebuying a total of 2,508 times and creating a prizepool of over $3.2 million. The Canadian Max Greenwood ended up winning the event, securing his first WSOP Bracelet and $693,444 in prizemoney, despite almost getting busted in 3rd place. With 3 players left, it looked like it could end up being an all-Danish heads-up between Rene Mouritsen and Albert Iversen after Greenwood had gone all-in with Pocket 5's against Mouritsen's


and an Ace appeared on the flop. But Greenwood managed to hit his two-outer on the river to stay alive, and doubled up through Mouritsen again shortly after that with


vs.


.
Greenwood started heads-up play against Mouritsen with a slight chip disadvantage, but a dominant performance by the Canadian enabled him to take the lead and decide the event in his favor. In the final Hand, both players went all-in on a



flop, Mouritsen showing


, but getting out-kicked by Greenwood's


. Turn and River blanked with

and

and Event #44 was history.
Final Table Payouts:
1 Max Greenwood $693,444
2 Rene Mouritsen $445,523
3 Albert Iversen $267,314
4 Scott Freeman $223,572
5 Jesse Chinni $183,069
6 Aliaksandr Dzianisau $144,187
7 Curtis Kohlberg $111,786
8 Phung Ngo $87,484
9 Alex Bolotin $63,183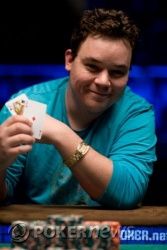 As Event #45, $50K H.O.R.S.E, is still underway at the moment and doesn't seem to be ending anytime soon, I will have to skip that for now and continue with Event #46, $5,000 No Limit Hold'em six-handed.
What looked like being one of fastest final tables we've seen at this year's WSOP, with 3 eliminations within the first 90 minutes, ended with an epic 6 hour heads-up battle during which the finalists saw over 200 hands.
Richard Lyndaker and Joe Commisso started the final table as the two chipleaders, and also ended up playing the leading roles in the marathon that evolved in the final stage of the event. Commisso went into heads-up play holding a dominant chiplead with 5.3million to Lyndaker's 2.68 million, and managed to extend his lead even further throughout the early stages of the battle. When Commisso looked the certain winner of the event, Lyndaker started his first of many comebacks, which even saw him take over the chiplead on hand #84 of the heads-up.
Lyndaker wasn't able to hold on to the lead for very long though, and despite him coming back once more after being down to just 1 million in chips, Commisso could eventually finish the job when Lyndaker moved all-in with


and Commisso's


held up, earning him his first WSOP Bracelet and $911,855 in cash
Final Table Payouts:
1 Joe Commisso $911,855
2 Richard Lyndaker $570,551
3 Edward Ochana $368,891
4 Sam Trickett $245,927
5 Tom Lutz $174,041
6 Davidi Kitai $120,693