Layne Flack secures 6th Bracelet while Mike Rocco wins his 1st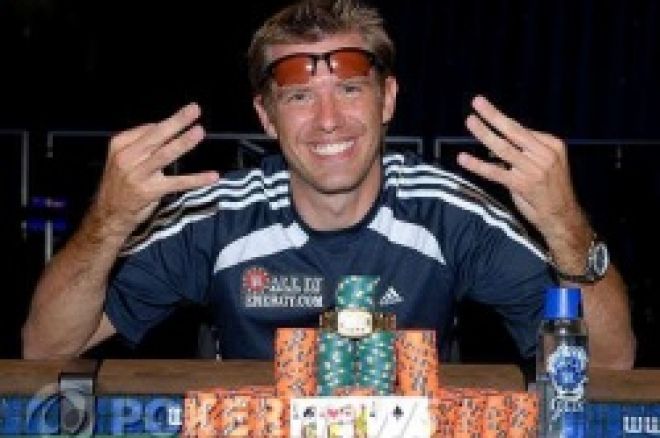 Event #34 of the 2008 WSOP was the $1,500 Pot Limit Omaha w/Rebuys. The 320 players participating in this event rebought 1350 times, creating a prizepool of over $2.4 Million to be shared out amongst the top 36. One of the players with the most rebuys in the entire tournament was Layne Flack, who spent over $30,000 on rebuys during day 1 and had to finish at least 12th to break even. He went a couple of steps further than that and ended up winning the event after a dominating final table performance, winning his 6th WSOP Bracelet and $577,725 in prize money.
Despite coming to the final table 5th in chips, Flack took a big pot off Kyle Kloeckner after a couple of hours to take the chiplead, which he managed to defend throughout the rest of the day. At the start of heads-up play versus Daniel Makowsky, Flack even held a 6:1 chiplead and it only took a few minutes for Flack to secure his first WSOP Bracelet in 5 years.
Final Table Payouts:
1 Layne Flack $577,725
2 Daniel Makowsky $355,050
3 Jacobo Fernandez $222,659
4 Dario Alioto $180,534
5 Ted Forrest $144,427
6 Kyle Kloeckner $114,338
7 Michael Guzzardi $90,267
8 Tim West $72,213
9 Frank Vizza $54,160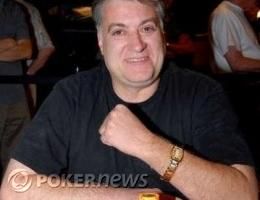 Event #35 was the $1,500 Seven-Card Stud event, with 382 players and a prizepool of over $500K. The winner of the event was Mike Rocco, who got rewarded with his first WSOP Bracelet and $135,753 in prizemoney.
Rocco had started the day off as chipleader but came into the final heads-up against Al Barbieri with a slight chip-disadvantage. But during 3 hours of hitting hand after hand after hand, Rocco was able to overtake the lead and hold on to it until the end. This was Rocco's 8th cash in a Seven Card Stud tournament, including a 1st place in the Bellagio Five-Diamond World Poker Classic in 2003, but it was his first ever WSOP cash in any poker variation.
The Final Table Payouts:
1 Mike Rocco $135,753
2 Al Barbieri $83,210
3 Levon Torosyan $50,186
4 Max Troy $37,184
5 Giacomo D'agostino $28,083
6 Danny 'Mr Sharx' Kalpakis $21,842
7 Andre Boyer $16,642
8 Jeffrey Siegal $14,041