Eric Brooks wins WSOP Event 14 and Svetlana Wins Women's Bracelet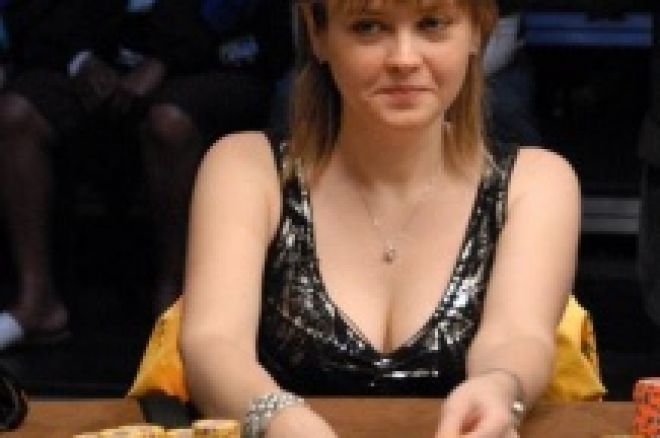 Event #14
Event #14: the $10k buy-in Stud World Championship. Result: 158 of the best poker players to ever grace the felt competing for this coveted bracelet. And the winner is… Eric Brooks!
This unknown gentleman Eric Brooks beat out a rather tough final table that included several multiple bracelet winners, and won a first prize of $415k. In an act of charity, Eric has donated the entire win to the "Decision Education Foundation." This organization has its mission set at teaching people aged 4-18 how to make good decisions, and to propagate the science of sound decision making overall.
This is Brooks absolute first cash in a major tournament, and lady luck showed up to lend a helping hand to the cause. Before the final table play started for the day, he remarked that he would need some serious luck to win this, and it came through. He beat out Erik Seidel and David Oppenheim on the final table, and Phil Ivey and Daniel Negreanu almost made it to the final table as they both cashed in 9th and 11th respectively.
The highest finishing European was Alexander Kostritsyn from Moscow, Russia. Alexander arrived on the poker scene when he won the Aussie Millions this year. He is 21 years old, and has shown he has got some serious poker skills. He finished in 3rd on his first ever WSOP final table for the tune of $163k.
Check out the live reporting final report here of this event and all the action, as described by our phenomenal reporting team on the floor in Vegas.
Congratulations to Eric Brooks for his superb win, and it is great to see someone donate so much money to a great cause so selflessly.
Let's hope to see him again at another WSOP table.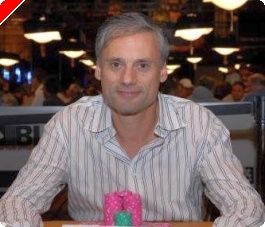 Here is how the final 8 paid out:
1 $ 415,856 Eric Brooks
2 $ 259,910 Fu Wong
3 $ 163,372 Alexander Kostritsyn
4 $ 118,816 Minh Ly
5 $ 92,825 Erik Seidel
6 $ 74,260 Jim Paluszek
7 $ 59,408 David Oppenheim
8 $ 48,269 Vassilios Lazarou
Event #15, Women's Event
The first women's only event has wrapped up in Las Vegas, and it was WSOP Event #15 of the $1k NLH variety. This tourney was won by Svetlana Gromenkova from New York for $244k as she beat out 1190 players.
Svetlana played well to go all the way, and especially well heads-up as her opponent Anh Le is very good. There was some sad irony when Anh busted in 2nd, as this was her second second place finish in this event over the years, losing before in 2005 to Jennifer Tilly. Anh wins $144k for her troubles, but barely misses out on a WSOP bracelet again.
The last hand was played badly by Anh Le, as she made a horrendous all in call preflop with A6. She had lots of chips behind, so this play made no sense other than trying to gamble. Gromenkova went all in with KK, and got the bad call, and the board didn't help Le. That was that, and Svetlana won her first WSOP bracelet.
Gromenkova didn't have much to say to the media, and when asked what she would want the world to know about her she merely replied, along the lines of wanting people to know she is a good poker player.
There were no Europeans on this final table, as all hailed from the United States, although Svetlana was born in Russia, she now calls America home. She isn't a complete unknown, already having $130k in tournament winnings to her name, including cashes in several $10k main events. This is also her fourth WSOP cash.
Congratulations to Svetlana for winning the ladies event!
This is how the final table paid out:
1 $ 244,702 Svetlana Gromenkova
2 $ 144,567 Anh Le
3 $ 87,715 Patty Till
4 $ 73,637 Christine Priday
5 $ 60,101 Marla Crumpler
6 $ 47,106 Debbie Mitchell
7 $ 36,277 Roslyn Quarto
8 $ 28,155 Yesenia Garcia
9 $ 20,034 Sue Porter