John Phan wins second Bracelet, Frank Gary claims his first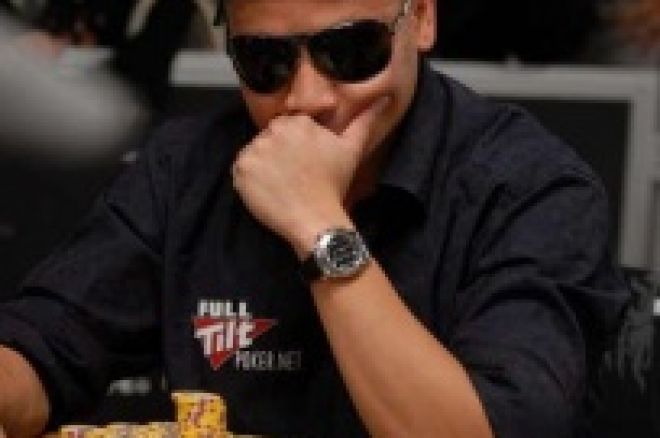 Event #40 of this year's WSOP, $2,500 2-7 Triple Draw, once again saw a star-studded field culminating with a final table that wasn't any less impressive. The final 6 players had over 60 WSOP cashes to their names, Shun Uchida being the only player in the bunch who was attending his first WSOP final table.
John Phan, winner of the $3,000 NLH event 1 week ago and playing his 7th WSOP final table, started the off as chipleader and put his big stack to use by applying a lot of pressure onto his opponents. Towards the start this method proved to be very successful, until about 4 hours into the day when Phan took a big blow from Uchida, which left him with merely 150K in chips. However, Phan did not think of changing his style and it only took about 90 minutes for him to regain the chiplead. The rollercoaster ride continued for Phan when only 30 minutes later he lost another big hand against Uchida, who as a result took over the lead once more.
At the start of the final heads-up between Phan and Uchida (after Phan had eliminated Luong) the chip ratio was pretty much 1:1, with Phan holding 605K to Uchida's 595K. Phan managed to extend his slight chiplead during the first couple of hands of heads-up play and although Uchida came close to closing the gap a number of times, Phan managed to hold on to his lead for good this time. The final hand saw Uchida's 8-7-6-5-3 dominated by Phan's 7-6-4-3-2 and the event was decided.
With this win, John Phan didn't only secure the $151,896 prizemoney, but more importantly, he claimed his second WSOP Bracelet only 1 week after winning his first. Congratulations John!
Final Table Payouts:
1 John Phan $151,896
2 Shun Uchida $95,795
3 Gioi Luong $61,583
4 Robert Mizrachi $41,055
5 Ben Ponzio $28,739
6 David Sklansky $20,528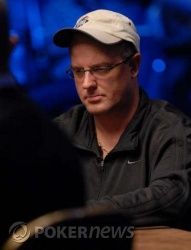 Event #41 of the WSOP 2008, $1,500 Mixed Hold'em, was the perfect example of how being the aggressor doesn't always pay off and that a tight playing style can be very profitable.
Nick Binger, brother of Michael Binger, started off the day in second place and single handedly eliminated the first 6 players in the first 3 hours of the final table. With only 3 players left at the table, Binger was holding more than double as many chips as both of his opponents taken together, but this was the time when Frank Gary woke up and decided it was time to play some hands. Binger's run almost came to an immediate halt after he had reduced the number of players at the table to 3, finally being eliminated in 3rd place by Jonathan Tamayo's QQ against his 33.
Tamayo had a considerable chiplead at the start of heads-up play, but lost it after he had pushed all-in preflop with


against Gary's


. Gary flopped two pair and doubled up to take over the lead. This lead was extended when he hit a set of 9's on the turn against Tamayo's 9-10 that didn't improve, and the tournament was decided when Tamayo pushed all-in with


against Gary's


. The

appeared on the flop and secured Frank Gary his first Bracelet win at his first ever WSOP final table and $219,508 in cash.
Final Table Payouts:
1 Frank Gary $219,508
2 Jonathan Tamayo $140,093
3 Nick Binger $84,814
4 Chris Rentes $69,348
5 Alex Jalali $56,875
6 David MacHowsky $44,902
7 Mats Gavatin $34,924
8 Michael Chu $27,440
9 David Sorger $19,956