Grosvenor Open New Casino and Card Room in Kent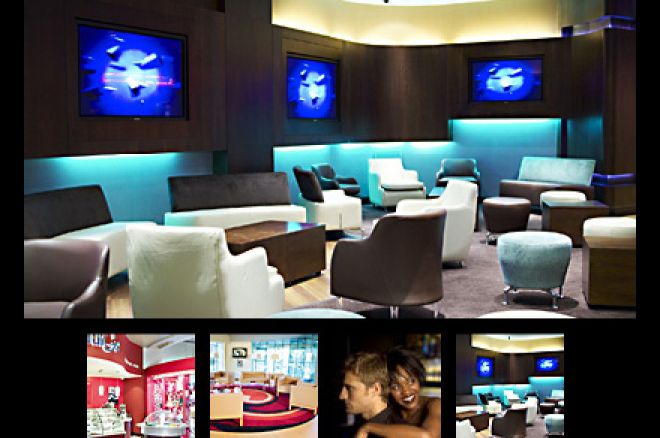 The Grosvenor have unveiled the latest in their line of 'G Casinos' with the opening of a new venue in Thanet by the seaside in Kent. The venue boasts a 120 seat card room for a variety of poker events as well as all the usual things you would expect to see in the trendy chain of G Casinos.
Thanet may not exactly be on the map as far as the UK poker circuit is concerned right now, but it will be very soon. In October the venue will be hosting leg 8 of the Grosvenor UK Poker Tour starting on the 13th of October – which will include several hold'em events, a £100 PLO rebuy and of course the £1000+£60 main event.
To celebrate this new venue, they are also holding a small festival next month called Summer Nights from the 27th of July. This includes a £250 main event, free gifts, free wifi access and special deals on hotel rates. Not only that but it will be on the lovely Kent coast at the peak of the summer, an excellent excuse to play some poker.
There are also a number of lower limit events for the regulars, with a weekly schedule that looks like this:
Monday 8.00pm £10 No Limit Texas Holdem Freezeout with 5,000 starting chips
Tuesday 8.00pm £5 No Limit Texas Holdem Rebuy with 1,000 starting chips
Wednesday 8.00pm £50 No Limit Texas Holdem with 1 Rebuy and 1 Addon with 5,000 starting chips
Thursday 8.00pm £20 No Limit Texas Holdem Deep Stack Freezeout with 10,000 starting chips
Friday 8.00pm £25 No Limit Texas Holdem with 1 Rebuy and 1 Addon with 5,000 starting chips
Saturday 8.00pm £10 No Limit Texas Holdem Rebuy with 2,000 starting chips
Sunday 7.00pm £5 No Limit Texas Holdem Rebuy with 1,000 starting chips
For more details, contact the card room directly:
Address:
Westwood Cross
Margate Road
Broadstairs
Kent
CT10 2BF
Telephone:
01843 585678
Opening hours:
Monday to Friday 14.00 hrs - 04.00 hrs
Saturday and Sunday 12.00 hrs - 04.00 hrs