Europeans Continue to Crush at the WSOP 2008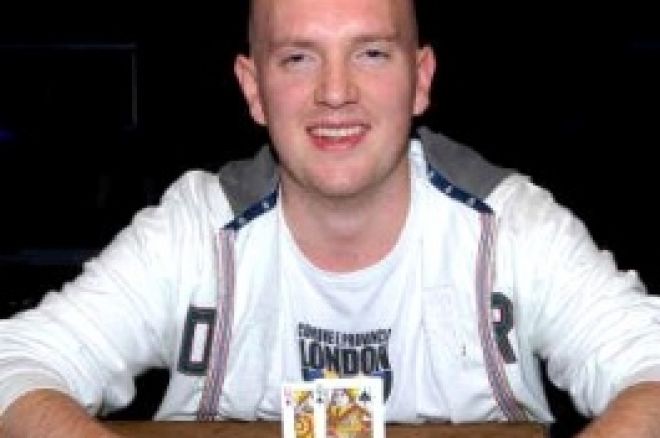 Event #36
Event 36th was a $1500 No-Limit Holdem Event that attracted a huge field, as have all the $1500 events. It as a grueling affair that saw 2 meteoric comebacks and a few horrendous bad beats for massive pots. First prize was $610k, and was ultimately won by Jesper Hougaard, who comes from Denmark. This is another win by a European! Jesper defeated Cody Slaubaugh heads-up after an epic final table battle that saw some crazy swings. Slaubaugh won $389k for his efforts in coming in second, so the North-Dakota native has nothing to be unhappy about.
The great Dane came to start the day as chip leader, and went wire to wire, which has been a common theme in this WSOP. Half of the table was eliminated in the first 63 hands, making this final table essentially a shorthanded one.
The final hand was a preflop all in, with Jesper having pocket queens against the


of his opponent. The flop had a

, and when the turn was a whiffleball, Jesper won his first WSOP bracelet. The heads-up was very entertaining, as it started with Cody having a 7-1 chip deficit, which he worked up to even stacks with Jesper. It was a little surprising to see him shove with AT after so much work, but at least he was spiking an ace away from a bracelet, which is a pretty good spot! The Dane ended the heads-up after 36 hands, and was able to quickly celebrate happily with his friends upon the great win.
Go to this link to check out the live reporter final table round-up from the amazing PokerNews reporting staff.
This is how the final table paid out:
1 $ 610,304 Jesper Hougaard
2 $ 389,128 Cody Slaubaugh
3 $ 258,862 Aaron Kanter
4 $ 217,110 Danny Wong
5 $ 177,028 Doug Middleton
6 $ 140,286 Justin Wald
7 $ 106,884 Rick Solis
8 $ 81,833 Owen Crowe
9 $ 56,782 John Shipley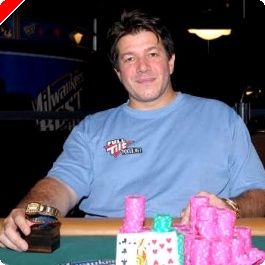 Event #37
Event #37 was the $10k buy-in Omaha Hi-Lo World Championship Event. This event proved to be the provider of the first WSOP bracelet ever for superstar David Benyamine. It seems rather surprising that Benyamine has never won a bracelet so far in his career, considering his impressive poker resume.
It has certainly been many years of poker at the highest levels, and now finally, Benyamine has a coveted WSOP bracelet to wear proudly. The event he won was no slouch event either, attracting 235 of the world's best O8 players.
Benyamine took down $525k for first, which is undoubtedly secondary to the bracelet win. When asked about whether he felt vindicated having finally won an world series event, he shrugged it off and said he had nothing to prove, but is happy for the win. Modest guy!
2nd place finisher was Greg Jamison, who made a sweet run to make it here, and won $331k for the runner-up.
Benyamine beat out a final table of WSOP final table regulars, including Matusow, Ram Vaswani and David Chiu. Overall 5 players had previous bracelets on this final table.
The final hand was an all-in preflop and the players showed down:
Benyamine:




Jamison:




The flop came down



, putting Jamison in a decent spot, but the turn came the

, and buried Jamison's bracelet hopes. Congratulations to David Benyamine for his first WSOP win. After so many moneys and final table finishes, this is entirely deserved.
To read the full final day report from our fabulous live reporting team, click on this link here.
This is how the final table paid out:
1 $ 535,687 David Benyamine
2 $ 331,350 Greg Jamison
3 $ 209,855 Jason Gray
4 $ 171,197 Toto Leonidas
5 $ 138,062 Mike Matusow
6 $ 110,450 Eugene Katchalov
7 $ 88,360 Ram Vaswani
8 $ 71,792 David Chiu
9 $ 55,225 Hieu 'Tony' Ma