European Poker Tour Season 5 Schedule Announced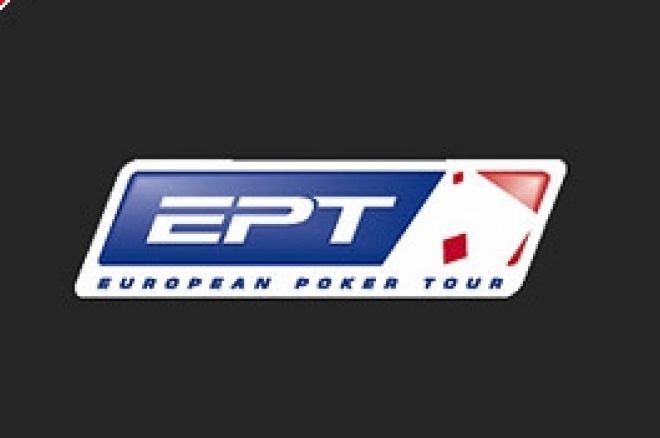 The World Series of Poker has only really got going and we are already being inundated with news on rival poker tours. The Pokerstars European Poker Tour have announced dates of their 5th season of the most prestigious tournaments held in all of Europe.
"If it aint broke, don't fix it" seems to be the message this time around as the schedule closely mirrors the season 4 calendar. Once again the higher buy-ins seem to be in place for this leg, which starts in Barcelona in September. One unfortunate change to the schedule seems to be the removal of the Dublin leg of the tour, which got a lower than expected turnout in season 4. However, the tour is subject to change so hopefully we might see the second biggest tournament in Ireland added once again for season 5.
EPT Chief Executive John Duthie commentated "The new EPT season includes all the events which have made the past four seasons such a triumph with record fields across Europe and record prize pools" said Duthie. "We have set very high standards and aim to improve on this still further in Season 5."
"This year's EPT kicks off in the magnificent city of Barcelona at the beginning of September. The tour will take in nine countries including the return of the ever popular Deauville event in France and we are expecting to add new venues to the tour. Last year's EPT proved a massive success, generating a total prize pool of almost €40,000,000 ($62,000,000), 5,902 players (including 1,682 PokerStars qualifiers) and the biggest single prize pool ever generated outside Las Vegas at the Monte Carlo Grand Final. Winner Glen Chorny, a 22-year-old business student from Ontario, Canada, bested a record 842 players to take the first prize of over €2 million ($3 million) after winning his seat online with PokerStars. We anticipate the EPT making an even bigger impact in Season 5, attracting more players from all around the world and even larger prize pools."
Online satellites will be starting next month on Pokerstars with buy-ins from as little as $2.20 or for free using the FFP satellites. Players who qualify on PokerStars don't just win their seat– subject to availability; they also win hotel accommodation and spending money as part of their prize package.
BARCELONA OPEN, September 10 - 14, 2008, €8,000 + 250
EPT LONDON, October 1 - 5, 2008, £5,200 + 200
EPT POLISH, OPENNovember 15 - 19, 2008, ZI 20,000 + 1000
EPT PRAGUE, December 9 – 13, 2008, €5,000 + 250
EPT FRENCH OPEN, January 20-24, 2009, €5,000 + 300
EPT SCANDINAVIAN OPEN, February 17 - 21, 2009, 50,000 + 2,250 DKR
EPT GERMAN OPEN, March 10 – 14, 2009, €5,000 + 250
EPT SAN REMO, April 18 - 23, 2009, €5,000 + 250
EPT GRAND FINAL, April 28 – May 3, 2009, €10,000 + €600