Bodog Poker is offering 5 more seats to the WSOP!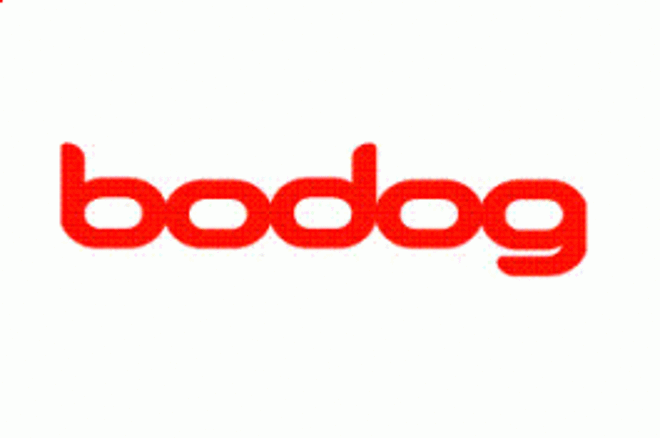 Still don't have your ticket for the greatest poker event of the year, the 2008 World Series of Poker* (WSOP)? Well your chances of still winning one have just increased, thanks to Bodog Poker and their 5 Seats Guaranteed WSOP* Tournament which will be held on Sunday, June 8 at 15:15 EST/16:15 EDT, where Bodog will be giving away five $12,000 World Series packages.
Each $12,000 Bodog package includes:
• Entry to the $10,000 Main Event (Thursday, July 3)
• $2,000 cash for travel and accommodation
• Complete Bodog Poker Merchandise Pack
• Invite to the Team Bodog Welcome Party
• Invites to exclusive Bodog Poker Member's Only events
Players can buy-in to the 5 Seat Guaranteed Tournament directly for $270 or qualify via PokerNews's 5 Seats Qualifier, held on Thursday, June 5 at 21:00 EST/22:00 EDT. To qualify, all you need to do is download Bodog Poker through PokerNews, register a new account and make a minimum deposit. Players can then buy-in to the qualifier for $10+$1 and will need to enter the password PNEWSRULEZ when prompted. The top 2 finishers will each win T$270, which they can use to buy-in to the 5 Seats Guaranteed WSOP* Tournament on Sunday, June 8 at 15:15 EST/16:15 EDT.
The qualifier is exclusive to PokerNews players. If you already have an existing account with Bodog Poker, feel free to join in but only if you originally signed up through PokerNews and have remembered to complete all other entry conditions.
And while you're there, don't forget to check out Bodog Poker's Mini-SOP Series that started on May 30th and will be running until July 3rd. The Series is made up of 25 Events that mirror all the WSOP* Hold'em Events this year, with buy-ins at 1% of the actual WSOP buy-in. The best 27 players of the Series will be invited to play in the Final Event on July 10th, where the top 3 finishers will receive the very first tickets to the 2009 WSOP Main Event.
Bodog Poker seems to be the room with the hottest action so head over there through PokerNews today for your chance at some of these attractive giveaways!
Ed Note: Bodog Poker also offers PokerNews players a fantastic first deposit bonus of 110% up to $500.
*World Series of Poker and WSOP are trademarks of Harrah's License Company, LLC ("Harrah's"). Harrah's does not sponsor or endorse, and is not associated or affiliated with PokerNews Ltd or its products, services, promotions or tournaments.