The UK PokerNews Big Question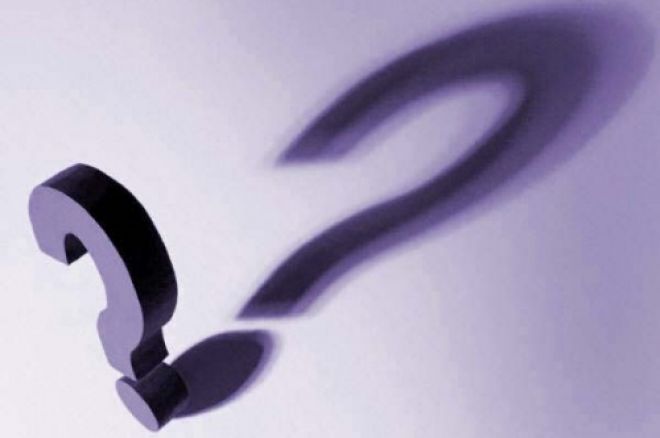 Following our big interview with snooker legend and poker fanatic Steve Davis, we decided to turn our attention to the subject of celebrity poker players. It seems these days that Ant and Dec have more chance of landing a sponsorship deal than a WSOP bracelet winner, so asked our pro panel:
Who is the best 'celebrity' player you have come across?
There are a number of 'celebrity' poker players that have adapted very well to the game. Snooker player and ex world champion Stephen Hendry plays a solid game whilst Steve Davis has a very good understanding of what is going on and has a sharp mind. Ed Giddins, ex England bowler, has also shown that he can make poker pay. Outside of the sportsmen actor Michael Greco recently won a GUKPT event and that was no fluke. I guess I should also mention that star of stage and screen that has amassed $1.3million in tournament cashes, Mr Ross Boatman.
Joe Beevers, The Hendon Mob
We recently held a £200 STT at Dusk Till Dawn which was won by Teddy Sherringham who surprised us by taking the game very seriously, he obviously loves his poker and wants to win!
Simon Trumper, Dusk Till Dawn Live Poker Director
Mike Tindall and Tony Cascarino have both got game. Ex sportsman seem to take to poker with ease.
Nick Wright, Poker Player Magazine
Michael Greco certainly impressed by winning a leg of the GUKPT last year. He has impressed not only with his poker playing abilities, but with his commitment to the game as well. A lot of celebrity players only grace the poker tables on the few occasions when they are being paid in by a sponsor, but Michael was a regular on the UK poker circuit for quite some time before he picked up a sponsorship deal.
Jonathan Raab, Grosvenor UK Poker Tour Director
Michael Greco
A short and sweet answer from EPT Champion Julian Thew
Impressed me? - none. Depressed me? - most of them.
Nothing demeans our game more than these so-called "Celebs" getting coverage at the expense of proper players. Except, perhaps, the puke-inducing & sexist attention given to well-endowed but distinctly average-ability female players. Why does the poker media assume all poker players have the mentality of a 12 year old adolescent? "ooh, look, t%&s - lovely".
It's time our game was given a little more respect by the Poker Media.......
Tony 'Tikay' Kendall, Sky Poker Presenter
Sponsored celebrities? Don't get me started...If a sponsor throws a celeb a bag of money to play poker tournaments as a freeroll based on past moments of non-poker related fame then admittedly it's hard not to turn it down I guess. The ones who impress me are those who show a genuine aptitude to learn and improve at the game, and realise that the poker players who survive solely on their raw ability are deserving of a bit of respect. The list is small sadly, but I'd certainly say Ken Doherty has conducted himself very well whenever I've played him.
Kevin O'Leary, GUKPT Heads-Up Champion
Some very mixed feelings there, although Mr Greco certainly seems to command the respect of his peers, as do some of the ex-sportstars who appear to have brought a competitive spirit with them to the tables.