Greenstein Wins Another Bracelet and Europe Gets a Bracelet!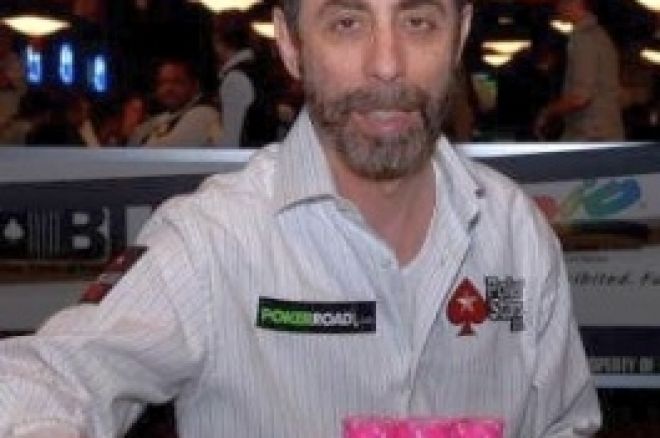 Event #26
Event #26 was the $1500 Razz Event. Razz is a game where the worst possible poker hand is the best. Greenstein, who is a specialist at any form of card game, took down his third WSOP bracelet and $157k upon winning this event.
There were no Europeans on this final table; it was completely inhabited by Americans.
For a complete final table report check this this link for the full report from our live reporting team.
The 2nd place finisher was Chris Klodnicki, who earned $97k. The final hand was Klodnicki all in on third street with [A-K]-3-K-8-6-[3] as a final board, for a king low, and Greenstein ended up with [4-9]-A-J-4-9-[7] and a jack low.
This is how the final table played out:
1 $ 157,619 Barry Greenstein
2 $ 97,389 Chris Klodnicki
3 $ 58,743 Chris Viox
4 $ 43,284 Mark Tenner
5 $ 33,081 Brandon Leeds
6 $ 25,661 Joseph Michael
7 $ 19,478 Archie 'The Greek' Karas
8 $ 16,386 Mike Wattel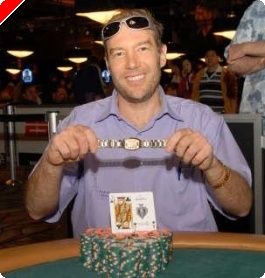 Event #27
Event #27 was a $1500 No-Limit Holdem Event. It was won by Russian pro Vitaly Lunkin. He is known well on the European circuit with 10 cashes, but this is only his 2nd cash in the WSOP. He wins a whopping $628k for first place to go with the bracelet.
Lunkin was the chip leader from day 2, and played great poker to crush the field until only he remained.
Check this link to read the full https://www.pokernews.com/news/2008/06/2008-wsop-event-27-1500-final-vitaly-lunkin -wins-bracelet.htm "> final table report.
This is how the final table paid out:
1 $ 628,417 Vitaly Lunkin
2 $ 387,837 Brett Kimes
3 $ 277,026 Bobby Firestone
4 $ 232,702 Kenneth 'Drama Llama' Terrell
5 $ 190,225 Trevor Donaldson
6 $ 149,594 Richard Alm
7 $ 112,657 Barry Schultz
8 $ 84,954 Robert Brown
9 $ 57,990 Philip Yeh