PKR Sets Sail for the APT Macau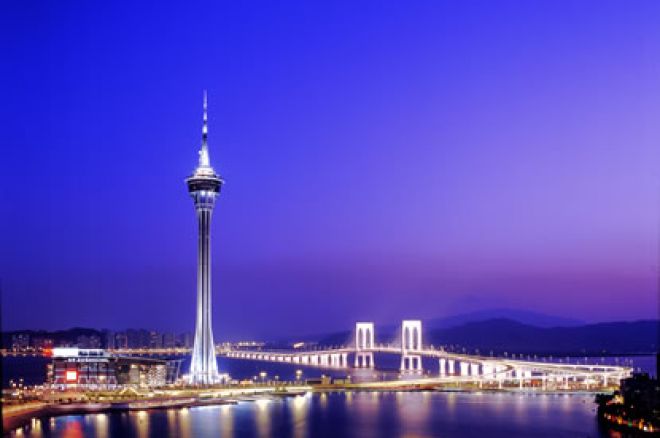 PKR.com is sending even more players to one of the richest poker events in the world - the Asian Poker Tour. Qualifiers are running on the next gen site right now for the second leg of the APT in Macau.
Macau has been dubbed the 'Monte Carlo of the Orient' and is widely recognised as the gambling capital of Asia. Now the APT is bringing the biggest ever poker festival to the region along with over 400 of the most seasoned pros in the game. The event promises to deliver another fantastic opportunity for PKR.com players to compete with the best in one of the world's most lavish locations. The APT Macau kicks off Tuesday August 26th and rolls until Sunday August 31st.
PKR.com is offering at least eight packages to this prestigious event. Each is worth a total of $7,700 and includes the buy-in for the main event - with $1,500,000 guaranteed in prizes, as well as luxury accommodation and $2,400 spending money. Players get their hands on one of these fantastic packages by winning the APT Macau Weekly Final - running every Friday at 20:00 GMT on PKR.com until Friday 8th August.
There are numerous ways to qualify for the APT Macau Weekly Final. Players can buy in direct for $150 or win their way in through a huge range of satellite qualifiers rolling daily and starting at just $4.25. Lottery tourneys and 'Last chance' speed qualifiers will also be on offer. Players with PKR Points to spend can also qualify for free in special Premium Freerolls.
Card Room Manager Neil Wright added, "The APT is a great series of events set in the most exotic and luxurious locations in Asia. There are huge sums of prize money on offer and the Macau leg looks set to continue the prestige of the tour."