Spend 'A Weekend with Daniel Negreanu'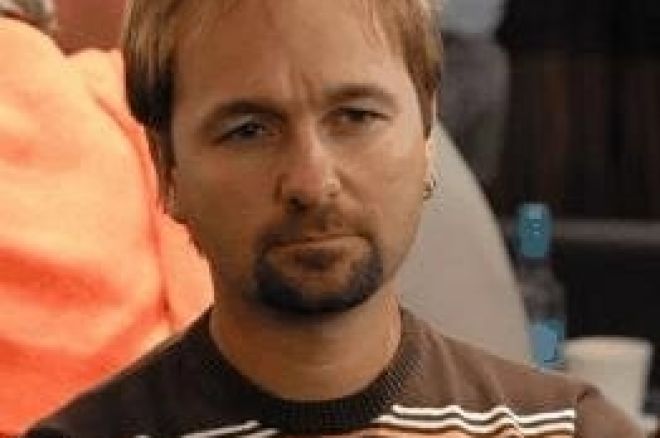 Daniel Negreanu, winner of 4 WSOP Bracelets, is making poker dreams come true with the launch of his 'A Weekend with Daniel Negreanu' seminar, which will take place on August 8-10, 2008. During the weekend, players will be provided with intimate, one-on-one poker training as well as an exclusive Las Vegas experience.
Players will be accommodated at The Venetian during the weekend, but will also be invited to Negreanu's Las Vegas home for a BBQ, as well as enjoy a VIP night on the town like a true high stakes poker pro, with a private dinner and entry to exclusive night clubs.
In order to ensure a highly personalized experience for each guest, the weekend will be limited to a maximum of 18 players. The seminar also has its price, as every player will have to pay $15,000 to take part, but when will you ever get the chance again to enjoy private poker lessons at The Venetian by one of the best in the game?
"I'm very excited to offer poker players an immersive weekend of poker where I can give individual attention to each player's game," Negreanu stated. "The fact that the weekend is limited to 18 players will guarantee that I can work with each and every player and improve their game dramatically."
During the weekend, players will attend seminars designed to improve both their tactical and strategic poker skills. Topics will include pot odds, implied odds, bluffing, reading opponents, tournament and cash-game strategies, as well as online poker strategies. At the end of the weekend, the 18 guests will play a private tournament to test the skills and the knowledge they have accumulated over the past 2 days. The winner of this tournament will receive a VIP package worth $30,000 to the PokerStars Caribbean Adventure, where they will once more enjoy a private lesson and dinner with Daniel Negreanu.
For more information, check out weekendwithdaniel.com.